Engaging Teachers Globally to Teach Climate Change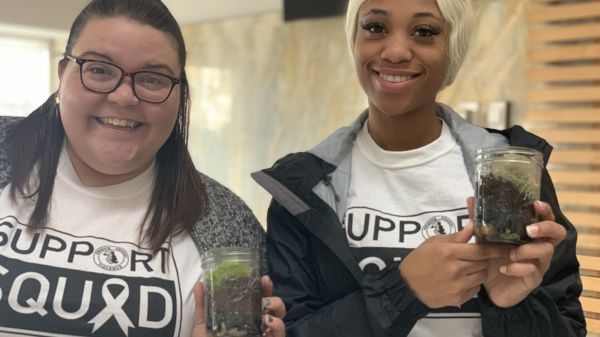 Last April at a school in Dehradun, India, 200 students showcased posters that they created about climate change, deforestation, and acid rain, and participated in an interactive session describing a unique reforestation initiative centered around women in the hills of India.
Meanwhile, across the ocean at Fiorello H. LaGuardia High School in New York City, USA, 500 students learned about carbon footprints through a step dance routine, made seed bombs, and held a bake sale for the United Nations Children's Fund.
Whether it was in the classroom or at a school-wide event, thousands of students of all ages across the globe participated in the Worldwide Teach-in on Climate and Justice in March and April of 2022.
The Worldwide Teach-In is an annual global project focused on facilitating discussion and inspiring solutions on climate justice locally and globally. It is a bottom-up educational event led by educators and community members: events can be held at colleges, K–12 schools, museums, faith institutions, or anywhere people come together. In 2022, around 350 colleges and universities, schools, faith communities, and NGOs in more than 60 countries held teach-ins.
The next Worldwide Teach-in on Climate and Justice will take place on or around March 29, 2023.
Dr. Eban Goodstein and Dr. David Blockstein at Bard College in New York are co-directors of the global project. "Young people today understand that carbon pollution is causing the planet to heat up," said Goodstein. "The Teach-ins help us all move from despair about this to determination to change the future."
Despite the widespread threats and scientific consensus about climate change, K–12 students in the United States only spend less than two hours per school year learning about the climate crisis.
That's why the National Wildlife Federation and Bard College's Graduate Programs in Sustainability launched a new campaign as part of the WorldWide Teach-in, called #Teach10Hours4Climate. The goal is to not only increase the amount of time that K–12 students spend learning about the climate crisis, but to gain the knowledge and skills they need to adapt to a rapidly changing world.
We invite teachers, students, schools, school districts, NGOs, program leaders, and
education departments to pledge to teach ten hours about climate change, climate solutions, and climate justice during the 2022-23 academic year. These ten hours could include in-class lessons, homework, readings and films, art competitions, Earth Day activities, or an all-campus Teach-In event on Climate and Justice on March 29.
"Across the world, there are tens of thousands of climate-concerned students and educators. The Teach-in is enabling them to step up and talk about climate solutions and justice," said Blockstein. "If we aren't talking about it, we can't solve it."
Not sure how to begin talking about climate change and justice with your students?
The #Teach10Hours4Climate pledge provides educators with helpful tools, including curricular resources, professional development opportunities, and networking support.
You can download this #Teach10Hours4Climate Guide, complete with worksheets and links to curriculum resources.
Or join us for our weekly informational webinars with varying topics and speakers to learn more about how to tailor a Teach-in to your learning setting. These professional development workshops are for climate non-experts to learn how to teach about climate, and occur every Wednesday at 10 AM and 9 PM Eastern (New York) Time. Sign up for these events on our webpage: click on specific events in the calendar to find the registration links. We hope to see you there!
Take the Pledge and share it widely!
The WorldWide Teach-In on Climate and Justice is a project of the Graduate Programs in Sustainability (GPS) at Bard College, with support from the Open Society University Network. GPS degree programs include MS degrees in Environmental Policy and Climate Science and Policy; the M Ed In Environmental Education, and the MBA in Sustainability, ranked the #1 Green MBA for 2021 and 2022, and among the top 10 MBA's nationwide for Non-Profit Management for both years as well by the Princeton Review.