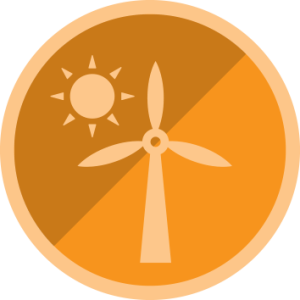 Climate Change Education
It's likely no surprise that climate change remains a divisive issue. Misconceptions and opposing perceptions abound—so how can we use EE as a platform to leverage support for climate change education? At the intersection of environmental education and the state and national standards that guide our formal education system, climate change education offers a unique opportunity for meaningful dialogue about science, politics, psychological complexities, and effective communication. Come join the conversation and dig in!
Moderators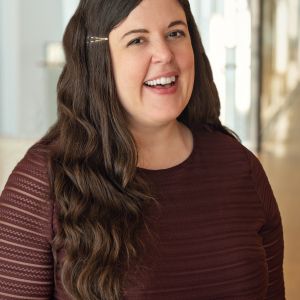 Emily Schaller
Emily Schaller's appreciation of the natural world started during her childhood in Connecticut playing in the mud with her brother, hiking in the woods with her dad, and picking flowers and berries with her mom. She was a dedicated Girl Scout for 10 years, which helped instill in her a love of exploration and a sense of civic responsibility. 
She pursued her interest in connecting people to the natural world and inspiring action to sustain it by earning her MS in Ecological Leadership and Education from the Audubon Expedition Institute of Lesley University. This unique program included 3 semesters of living and learning outdoors while traveling across different bioregions of North America in a retrofitted school bus. This transformational experience provided her with a deeper knowledge of herself as well as the role she could play in building connections between people, their communities, and their place. 
She has since developed and delivered a variety of environmental education experiences for all ages at Naturebridge Yosemite, Teton Science Schools, and a variety of other environmental agencies and nonprofits. Emily's current role with the University of Michigan's Center for Education Design, Evaluation, and Research (CEDER) and the Dow Innovation Teacher Fellowship is to support place-based sustainability education in the Great Lakes Bay region of Michigan and beyond.
Kristie Wagner
Kristie Wagner is a middle/high school science teacher near Milwaukee, Wisconsin. After 6 years in the classroom, she is now focusing on raising her two sons, and teaching them everything she can about their world and environment. She has taught and created curricula for Biology (9-10), Physical Science (7-10), Anatomy and Physiology (10-11), and Environmental Science (11-12), as well as K-6 Summer Enrichment (WI Wildlife and Intro to Science) in her first 6 years of teaching, and will continue to develop and improve content within her current practice to address issues and misconceptions with climate change. Kristie hopes to impress upon her students, and her children, the importance of taking care of our planet and understanding climate change within different content areas. She has worked extensively with the NGSS and WI State Standards to help her achieve that goal.
Kristie chose to earn her Master of Science in Ecological Teaching and Learning (ETL) through Lesley University (Cambridge, MA). She has worked to apply the skills and knowledge she gained from this program in her teaching, as well as her own personal life and actions during the program and since its completion in January of 2018. This program was designed for educators to develop and increase their own understanding of Ecology, the environment, systems and sustainability through place based learning in order to develop and take new tools with them into the classroom to help enrich their students' learning experiences in those areas. These experiences provide a strong foundation for helping others begin to understand the importance of their role and connection to climate change.
With her background in K-12 education, Kristie happily brings a specific set of skills to the eePRO community geared towards using the NGSS standards within science content areas for both middle and high school levels, and a knowledge base working with many useful resources for both classroom and non K-12 environmental education settings.
Bulletin Board