We're Searching for Your Story of Impact!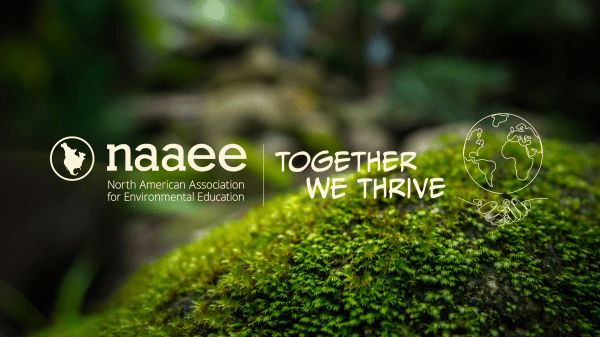 NAAEE 2023 Mission Video
Description
This 1–2 minute marquee video will capture the spirit of NAAEE's 2023 conference theme, together we thrive. It will highlight some of the key challenges our planet and our democracy are facing, and present a hopeful path forward through strengthened collaborations, more diverse partnerships, and a focus on environmental education as a way toward addressing the systemic injustices that have marginalized so many. We would show this during the NAAEE conference, as well as post on the NAAEE website, our Youtube Channel, and other communication outlets.
In addition to some compelling archival and stock footage, we hope to feature 1–2 stories from the NAAEE network that embody this message of overcoming hardships and injustice through education and collaboration. That's where we need your help…  
Casting Call
We're seeking a story about overcoming hardship or injustice from the NAAEE network of educators and programs to be featured in this year's video. A story of how education and collaboration helped advance environmental literacy and civic engagement in the face of obstacles to create a more equitable and sustainable future. The story should have a strong sense of place, and demonstrate the power of diverse partnerships, service, community, and compassion. As well as at least 1–2 strong characters who have demonstrated heroism, for example, by showing strong leadership skills, implementing innovative and bold solutions to obstacles, strengthening relationships within a community, or whatever resonates with you.
Timeline
Deadline to submit nominations: August 28, 2023
Field production with selected character(s): September 2023
Final delivery of completed video: October 12, 2023
Submit Nominations
Please submit nominations here by August 28, 2023 
Contact
Synchronous Pictures
For questions, please contact James Parker, Director / Producer, at james@synchronous.tv