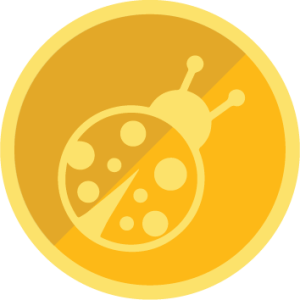 Early Childhood EE
Welcome to eePRO's Group for early childhood educators—anyone working with children from birth through age eight. Our goal is to provide a platform for educators to promote programs or events, share news or resources, ask questions, collaborate with peers, or otherwise use this group to advance your work or program.
Moderators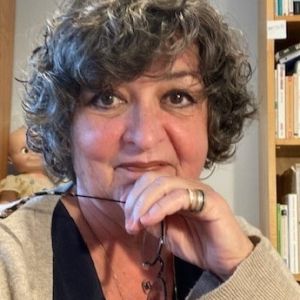 Suzanne Major
Suzanne Major is an anthropologist and early childhood educator. She received her Ph. D. in 2015, with mention of excellence, in Anthropology of Early Childhood Education from the University of Montreal, Quebec, Canada. She also has a master's degree in Child Studies which was obtained in 2004 at Concordia University, in Montreal, Canada. She has worked 12 years as Director for the Early Childhood Studies Program of the University of Montreal's Faculty of Permanent Education. She has been a teacher in the program for 19 years. She has retired from her full-time position to work as a consultant and full-time writer and researcher in Early Childhood Education. She is a member of the RECE movement (Reconceptualizing Early Childhood Education).
Prior to this, she has worked 12 years as an early childhood educator, and before that, was a happy full-time mom for a few years! She is interested in nature walks, photography, painting and gardening.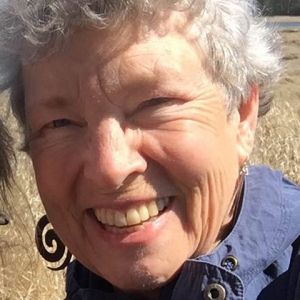 Betty Olivolo
Betty has a Master's degree in Early Childhood Education from the University of New Hampshire and is currently Senior Advisor for the Natural Start Alliance, NAAEE's early childhood program. In addition to being a classroom teacher for more than 15 years (in the US, Taiwan, China, and South Africa), Betty also worked in the field of environmental education for 25 years. She worked with Judy Braus at World Wildlife Fund, and prior to that, Betty worked at other environmental NGOs, including National Wildlife Federation and as Director of Project Wild. She currently lives in Kittery, Maine, and in her spare time, Betty's hobbies include traveling, photography, sailing, swimming, and walking.
Emily Van Laan
Emily earned her B.A. in Elementary Education from Ball State University and went on to teach first grade in Indianapolis, IN. At that time, the lack of widely accessible environmental education in urban areas led her away from formal education and into the field of informal science education at Lincoln Park Zoo. She worked on developing inquiry-based science curriculum for the zoo's Conservation Camp program and later found her niche as the Early Childhood and Family Programs Coordinator.
Emily's knowledge of nature education and developmentally appropriate practice allowed her to drive early childhood programming to the forefront of education offerings at Lincoln Park Zoo. Her work primarily focused on highlighting the importance of early experiences with the natural world and the long-term positive impact of these experiences. In an effort to break down barriers and create more diverse and accessible programming, Emily worked to expand the zoo's offerings to a broader audience. Her progress on this goal is exemplified most notably through a partnership with Chicago Park District, the addition of an early childhood volunteer position, and the design and implementation of several nature play spaces.
In service to the greater AZA (Association of Zoos and Aquariums) community, Emily served as a Nature Play Leader, where she supported other early childhood environmental educators by sharing resources, professional development opportunities, and leading discussions around important topics. Her experience advocating for early childhood environmental education led her to NAAEE and Natural Start Alliance as the Communications and Conference Coordinator. She is excited to continue the important work of Natural Start Alliance and explore new ways to support and engage the Alliance's amazing community of members.
Emily is based in Chicago, IL.
Bulletin Board