Small Marvels: Reflective Writing to Understand Place and Equity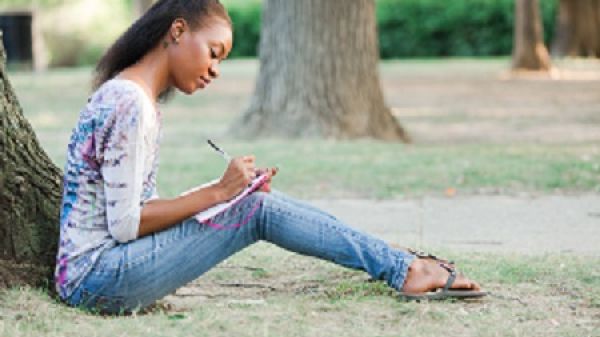 Wednesday, January 13, 4:00-5:00 PM ET - RECORDED
Speaker: Dr. Naamal De Silva, founder of Mayla, which supports the people who protect nature.
In this webinar, we continue to use reflective personal writing to understand ourselves, each other, and the world. The first webinar (recording available in link), "The Stories We Tell: Reflective Writing to Examine How Nature, Diversity, and Place Influence Our Teaching," focused on identity and diversity. This time, we focus on place, equity, and the possibilities inherent in exploring what is nearby. We use excerpts from Robin Wall Kimmerer's book, Gathering Moss, as inspiration and also refer to the ideas of place-based educators. For educators, reflective writing can provide new ways of inquiring into the familiar with students – new ways of appreciating worms in a schoolyard garden, moss in the cracks of city sidewalks, and other marvels. Reflecting on our own lives in relation to our work and the natural world can also help us uncover inequity, find community-centered solutions, and recognize small victories.
For additional information, check out "How Do We Integrate Equity into Planning for a Cleaner and Greener Future?" in which Naamal speaks about the relationship between storytelling and equity. In the webinar, we will talk about how reflection related to place can help us see sources of inequity that might otherwise remain invisible.
Please have a notebook or journal handy for the webinar.
About Naamal De Silva
Naamal works in the areas of inclusion, conservation, and education to solve problems related to vision, strategy, priorities, and changes in direction. She is the founder Mayla, which supports the people who protect nature. Through consulting, events, mentoring, and storytelling, we create threads of connection between people, perspectives, and places.
eeINSPIRE: Sparking Innovation in Environmental Education

We are pleased to continue eeINSPIRE, NAAEE's webinar series presented in partnership with the US Forest Service. This series is designed to bring new ideas and thinking to USFS conservation educators, but is open to all who want to sign up! 
Upcoming eeINSPIRE Webinars
Future topics will include: increasing civic engagement through education and service learning, becoming a natural and effective storyteller, citizen science in education, building a diverse and inclusive field, and more. 
We look forward to seeing you online, and stay tuned for updates on upcoming webinars in the series! 
If you have any questions for the speaker or comments regarding this webinar, please sign into your eePRO account and add below this post. Thank you!