Ocean Wise Launches Three New Education Kits Centered on Ocean and Climate Change Literacy
How did we become so reliant on plastic? Why does overfishing impact great white sharks?  What is a marine protected area? And how can I make a difference?
Ocean Wise has launched three new education kits! The free bilingual kits for Grades 3–12 cover topics including ocean plastic pollution, species at risk, and a case study of Átl'ḵa7tsem/Howe Sound in British Columbia to illustrate eco-system interactions. The kits are designed to support educators in addressing ocean threats, climate change, and conservation in their classrooms.
Students are provided a workbook to complete fun, interactive activities such as online games, collages, discussions, and more, and educators are equipped with a detailed guidebook on how to conduct classroom activities and how they are linked to course curricula.
Check out the three kits below:
Species at Risk Education Kit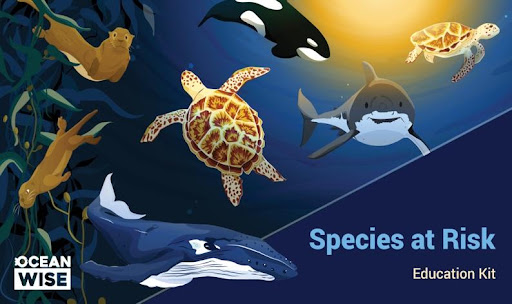 The Species at Risk (SAR) education kit addresses the threats of climate change, ocean pollution, fishery by-catch, plastic pollution, and habitat loss through their impacts on marine species at risk. By investigating the impact of these threats on the humpback whale, killer whale, great white shark, hawksbill sea turtle, and sea otter, and their habitats, students will learn about the interconnectedness of ocean health and ocean life.
Ocean Plastics Education Kit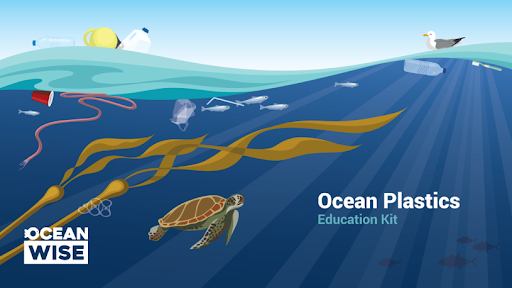 Plastics are everywhere! How do they impact our ocean and how can we help? Through the Ocean Plastics education kit, students will learn about the socio-economic and scientific factors contributing to the omnipresence of plastics and the environmental footprint of plastics. They will then acquire the skills, tools, and knowledge to break the plastic pattern and help protect and restore our ocean from plastic pollution.
Átl'ḵa7tsem/Howe Sound Education Kit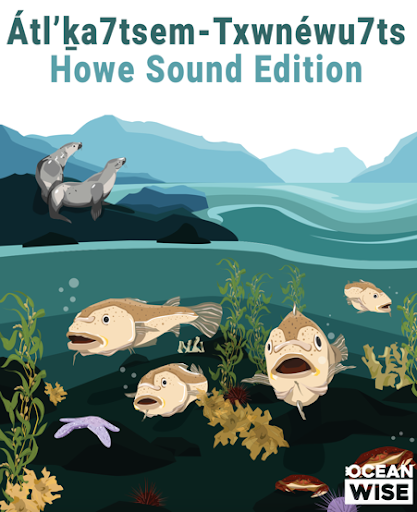 In 2021, UNESCO designated Átl'ḵa7tsem/Howe Sound, a coastal fjord ecosystem in the Salish Sea, as a biosphere site. The Átl'ḵa7tsem/Howe Sound education kit addresses the ecological importance and vitality of this region for First Nations and the threats facing its ecosystems, species, and essential natural resources. Through this case study, students will recognize the interconnectedness of Átl'ḵa7tsem/Howe Sound's ecosystems, anthropogenic threats, and the role of Indigenous knowledge in healing this region. This knowledge is representative of ecosystems around the world.
For decades, Ocean Wise has been dedicated to supporting educators to bring ocean literacy into their classrooms and empower students to take action. Our education kits are informed by the latest science from our conservation research, Indigenous Knowledge, and active and constructivist climate change pedagogies to address the interdisciplinary issues of climate change.
Download the new Ocean Wise Education Kits HERE
Social media:
Instagram @oceanwise
Facebook: @Oceanwise
Twitter: @oceanwise and @oceanwiseedu
LinkedIn: @oceanwise
YouTube: @oceanwiseorg