Ocean Wise Átl'ḵa7tsem/Howe Sound Education Kit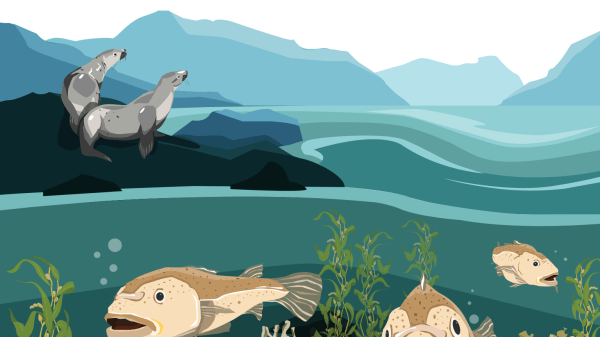 Átl'ḵa7tsem/Howe Sound is a coastal fjord ecosystem in the Salish Sea. It is a vital area to First Nation communities, providing natural resources that allowed Indigenous peoples to thrive for generations before colonization. Following colonization and years of destructive human activity, like industrial and coastal development, efforts are currently underway by government, industry groups, and local communities to transition the Sound's marine ecosystem from crisis to recovery. Indigenous communities are working hard to restore life and traditional practices for generations to come. Using Átl'ḵa7tsem/ Howe Sound as a case study, students will learn how ecosystems, species, human impact, and climate change are interconnected in marine environments all over the world. This work is essential for students to make informed decisions as the future stewards of our planet.
The Átl'ḵa7tsem/Howe Sound education kit, like all others, is available for elementary school (grades 3 to 6), middle school (grades 7 to 8), and high school (grades 9 to 12), and translated in both French and English. The educator's guidebook provides detailed guidance on how to conduct classroom activities and how the activities are linked to the concepts of their specific course curriculum. Students are provided with a workbook to complete age specific fun, interactive activities such as online games, collages, discussions, and more.  
ACCESS THE Átl'ḵa7tsem/HOWE SOUND EDUCATION KIT FOR FREE HERE.