2021 Conference and Research Symposium: The Power of Connection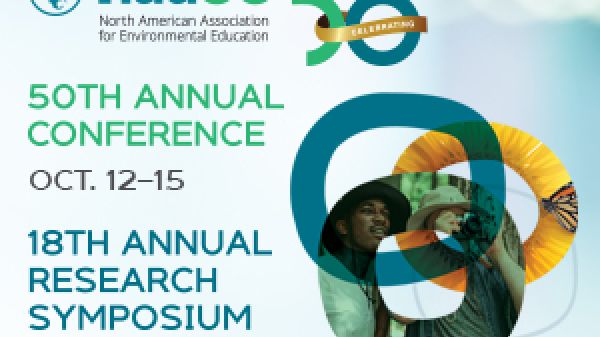 2021 Conference and Research Symposium: The Power of Connection
Registration is now open! 
50th Annual Conference, October 12–15, 2021
18th Annual Research Symposium, October 7–8, 2021
Meetings & Workshops, October 4–15, 2021
Help us mark an NAAEE milestone! Our 50th-anniversary conference—to be held virtually—will celebrate the power of connection and the profound, restorative role of the natural world in our lives. Together, we'll reflect on all we've learned about the power of environmental education to bring people of all backgrounds and disciplines together to solve our most pressing problems and to create more just and sustainable communities. 
Join us for two weeks of compelling plenary speakers, nearly 400 concurrent and on-demand sessions, and a host of networking opportunities, affinity group meetings, and more.
We are committed to making this online experience accessible to all, and we are offering discounted rates to anyone who needs financial help—no application required, no questions asked.
Please share the registration brochure to your networks.