Webinar: Citizen Science: Engage All Students in Authentic Outdoor Science Research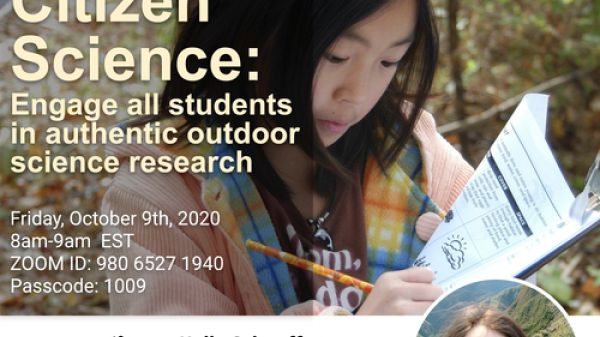 Friday, October 9, 2020, 8-9AM ET
Explore citizen-science projects that engage diverse students in authentic data collection and inspire scientific investigations. Hundreds of diverse citizen-science projects invite the public to participate in collecting and analyzing data about a variety of topics, including birds, plants, weather, and insects. Discover the Cornell Lab of Ornithology's projects that provide a unique opportunity to excite students about science by connecting them to the real world and their local community.
Speaker:
Outreach Coordinator, K-12 Education
Cornell Lab of Ornithology
Kelly Schaeffer works with the Cornell Lab of Ornithology's K-12 Education team to reach educators across North America and help them connect kids to nature, build science skills, and foster a lifelong passion for birds. Kelly graduated from the University of Delaware with a degree in Wildlife Conservation and Entomology. While at UD, she discovered the world of avian research and fell in love with chasing birds around the woods. After a few years traveling and working as a field research technician, Kelly was inspired to pursue a career in Environmental Education. She went back to school and obtained an MS from the University of Wisconsin-Stevens Point in Environmental Education.