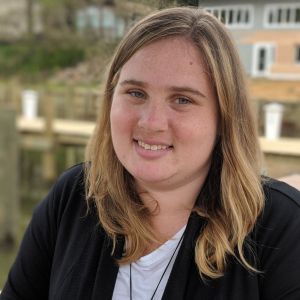 Nina Hamilton (she/her)
Washington, District of Columbia,
Interests
Biodiversity, Civic Engagement, Conservation, Culture and Art, Environmental Literacy, Evaluation and Assessment, Forestry, Justice, Equity, Diversity, and Inclusion, Natural Resources, Policy/Advocacy, Service Learning, Sustainability
Nina joined NAAEE with a background focused on community-based conservation and social inclusion, from working with mangrove-dependent communities in Madagascar to coordinating a global advisory group to promote women's land rights. After a childhood spent living in Asia and Latin America, Nina is particularly passionate about working across cultures to combine her interests in the environment, sustainable development, and social equity. Nina has a Master's in Environmental Management from Duke University. Through her Master's project, she worked closely with a community-based wildlife management and environmental education project in Gabon, where she conducted community mapping in 10 rural communities to better understand their priorities and concerns related to their natural resources.