Join us for NAAEE 2017 Virtual Conference Week!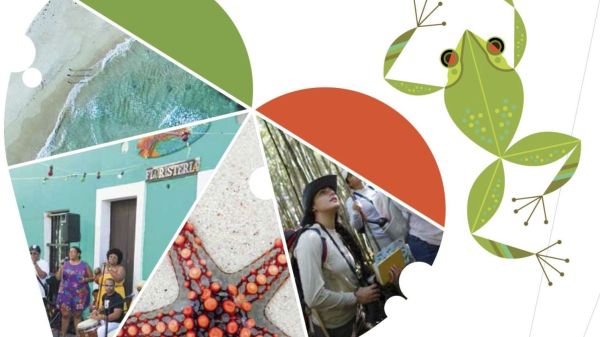 BRINGING HIGHLIGHTS OF THE CONFERENCE TO YOU!
Tuesday, October 17–Thursday, October 19
Join us for virtual conference week at NAAEE. We'll share a few highlights of what was planned for Puerto Rico through a series of webinars and live-streamed events and posted conference sessions.
There are two ways to participate in virtual conference week: 1) Join us for the webinars and live-streamed events Tuesday through Thursday; and 2) Share your session materials on the virtual conference page and contribute to our efforts to create an exciting virtual record of what would have taken place at the conference. Instructions here >
Check out the schedule online or download the PDF.
Presenters: post the inspiring, important work you're doing and connect with others who share your interests! Instructions here >
The session posts will go beyond the normal proceedings—we will tag each post to the virtual conference page and to eePRO Groups, where we encourage comments and further discussion about session content. And with eePRO, you can easily contact any presenter for more information.
Joining the Webinars
(SEE NOTE BELOW FOR LIVESTREAMED EVENTS!)
Please plan to connect to the audio through your computer. Should you need to connect to the audio via telephone, please use this information:
Call: 1-646-876-9923
Enter access code: 755382374# 
If you would like to receive reminder emails for virtual conference events as well as links to recorded webinars at the end of each day, please sign up here: https://www.surveymonkey.com/r/DKWN3S8
Livestreaming Events!
We are livestreaming two of our virtual sessions: The opening session on Tuesday, October 17th at 2:00 ET and 30 Under 30: Young Leaders Making a Difference on Thursday, October 19th at 3:00 ET.