eeVAL: Building a Culture and Capacity for Environmental Education Evaluation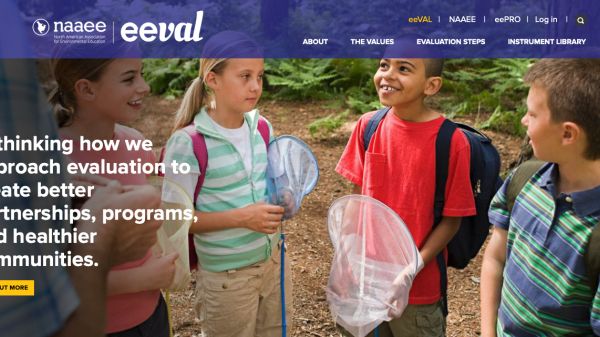 With generous support from the Pisces Foundation, this work is centered on increasing the capacity of the field of EE to produce and use quality evaluation. The vision of this project is simple: improve environmental education through evaluation. This unique collaboration is engaging new voices, including program partners and evaluation experts, to measure and highlight environmental education's impact beyond any individual program. The work centers diversity, equity, inclusion, and practitioner engagement to ensure the results reach all sectors and stakeholders.
Partners:
Charlotte Clark, Duke University | Nicholas School of the Environment
Noelle Wyman Roth, Duke University | Nicholas School of the Environment
Elizabeth DeMattia, Duke University | Nicholas School of the Environment
Jean Kayira, Antioch University New England
Libby McCann, Antioch University New England
Karyl Askew, Karyl Askew Consulting, LLC
Spirit Brooks, Oregon Outdoor Schools, Oregon State University Extension
Steve Braun, eeRise Consulting
Nancy Bales and Nell Tessman, Gray Family Foundation
Katie Navin, Colorado Alliance for Environmental Education
Corrie Colvin Williams, Blue Lotus Consulting
Rachel Becker Klein, Two Roads Consulting
Michele Perch, William Penn Foundation
Kristen Travers, Delaware Nature Society
Kathryn Stevenson, North Carolina State University
Bob Powell, Clemson University
Marc Stern, Virginia Polytechnic Institute
We need your input! Explore the NAAEE Evaluation Portal demo website, and fill out the survey to voice your needs and feedback.