Environmental Education Research Bulletin Issue 5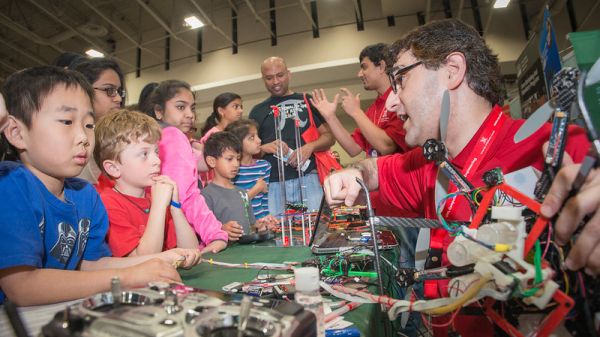 The following summaries can be found in Environmental Education Research Bulletin (EERB) Issue 5:
Behavior
Toth et al. (2013): Explores teen attitudes towards energy consumption.
Skamp et al. (2013): Examines beliefs and willingness to act about global warming.
Damerell et al. (2013): Shows how child-oriented environmental education influences adult knowledge and behavior.
Karaarslan et al. (2013): Uses self-determination theory to support psychological needs of preservice science teachers.
Kopnina (2013): Studies Dutch children's attitudes toward consumption and its implications for environmental education.
Evaluation
DeWaters and Powers (2013): Establishes measurement criteria for an energy literacy questionnaire.
Sense of Place
Beery (2013): Investigates the relationship between outdoor recreation, age, and environmental connectedness.
Liefländer et al. (2013): Explores how environmental education promotes connectedness with nature.
Hill (2013): Examines the intersection between sustainability education and outdoor learning.
Jagger (2013): Explores community mapping as a way to enhance knowing nature.
Kulnieks et al. (2014): Develops an eco-literacy framework for Indigenous and environmental educational leadership.
Teaching Methods
Baker et al. (2013): Uses art elicitation to deliver and evaluate climate change instructional modules.
Öhman and Öhman (2013): Analyzes student discussions about climate change using a participatory approach.
Niebert and Gropengiesser (2013): Explores the use of metaphors in understanding and communicating climate change.
Kozak and McCreight (2013): Demonstrates enrichment through gardening in elementary school.
Jordan et al. (2013): Uses an aquarium to teach systems thinking and reasoning about complex systems.
Esson and Moss (2013): Assesses the risk of delivering disturbing messages to zoo family audiences.
Crosley (2014): Advances urban environmental education through the food justice movement.
Arreguín-Anderson and Kennedy (2013): Discusses deliberate language planning in environmental education.
Professional Development
Monroe et al. (2013): Advocates for the role of environmental education in climate change for secondary science educators.
Peffer et al. (2013): Explores the use of technology by nonformal environmental educators.
Other Research
Kronlid and Öhman (2013): Develops an environmental ethical conceptual framework for research on sustainability and environmental education.
Jaskulsky and Besel (2013): Investigates the impact of different names for global warming in environmental discourse.
McEntee and Mortimer (2013): Critically reviews public campaigns addressing contentious environmental issues.
Cagle (2013): Quantifies the presence of written materials and the use of outside texts in nature centers for environmental education.
Boileau (2014): Discusses challenges and opportunities in early childhood environmental education research.
Wilks and Rudner (2013): Explores involving youth in urban planning for environmental education.