Latinx and Hispanic Heritage Month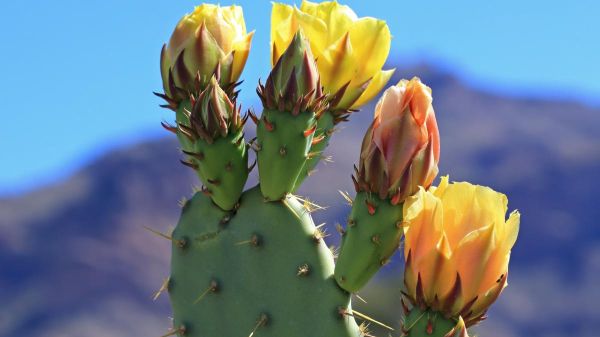 National Latinx and Hispanic Heritage Month takes place every year from September 15 to October 15, as a time to recognize and celebrate the contributions, diverse cultures and histories of the Latinx community in the United States. 
Join us in celebrating! We're highlighting work done by the nonprofits EcoMadres, Latino Outdoors and the State of Washington Department of Ecology.
Learn more about various perspectives on existing terminology that exists within the diverse communities of Latin America through this informative post by @dominicanabroad and article, "A Guide to How Words Like Hispanic and Latinx Came About."
Organizations
Nature Forward (formerly known as Audubon Naturalist Society):
Based in the Washington D.C. region, Nature Forward links conservation activities with environmental education. In addition to organizing and hosting the annual Naturally Latinos and Taking Nature Black Conferences, Nature Forward recently joined with the America the Beautiful for All campaign to advance access to public lands. Join Nature Forward and Director of Strategic Initiatives at GreenLatinos Mariana Del Valle Prieto Cervantes on October 19 from 7:00–8:30 PM ET to learn about this new coalition.
EcoMadres: 
EcoMadres brings parents and caregivers together to advocate for the health of Latino families, with a focus on harms caused by air pollution and climate change. They are organizing a variety of environmental justice, & climate change-focused events throughout the month!
Latino Outdoors
Latino Outdoors celebrates and furthers inclusive and accessible outdoor engagement within the Latinx community. This Hispanic Heritage Month, they will host a Pupusas Y Paletas hike in Richmond, Virginia. Check it out here!
State of Washington Department of Ecology:
The State of Washington Department of Ecology has contributed to protecting and preserving the environment, and their staff with Latinx and Hispanic heritage are sharing stories about their own cultures, celebrating how they serve and support the communities of Washington.
Inspiring Latinx Influencers to follow:
Isaias Hernandez is a Mexican-American environmentalist and eco-educator, often known as Queer Brown Vegan. Through social platforms such as Instagram, Twitter, YouTube, and TikTok, Isaias shares accessible content to educate people on various topics related to environmental justice and green living. Find him on Instagram @queerbrownvegan.
Cindy Villaseñor is a garden ranger for Los Angeles-based non-profit EnrichLA, and an educator on topics such as low waste living. Understanding that "zero waste" isn't truly feasible, her workshops tackle solutions to environmental problems, like plastic pollution and composting. My passion for low-waste living began when I enrolled in a college environmental science course in 2013. The professor opened my eyes to the ecological destruction happening locally and around the world." Learn more about "Cero Waste Cindy" on Instagram @cerowastecindy.
Elizabeth Yeampierre is a Puerto Rican climate justice leader with a lifelong history of advocacy and policy work. With roles ranging from Executive Director of UPROSE to serving as the first Latina Chair of the EPA's National Environmental Justice Advisory Council (NEJAC), Yeampierre has spoken at events from New York to Amsterdam. Her trailblazing dedication to sustainable development, environmental justice, and community-led action has led to successful urban sustainability initiatives. Follow her on Twitter @yeampierre.
Mark Magaña is the founding president and CEO of GreenLatinos, a national network of Latino advocates advancing action for climate justice. As the first Latino to serve as senior staff at both the White House and in Congressional leadership, Magaña is outspoken on the impacts of climate change and pollution on communities of color in the U.S. He currently serves on the boards of the League of Conservation Voters, Green 2.0, and the Children's Environmental Health Network. Follow Mark on Twitter @markmagana.
Vanessa Hauc is an Emmy Award-winning journalist, a Telemundo reporter, and co-founder of Sachamama, an environmental nonprofit organization that informs and provides tools for the Latino community on climate action. As a reporter, Hauc initiated Alerta Verde, a storytelling segment about environmental issues. Follow her on Twitter @vanessahauc.