The Benefits of Environmental Education for K-12 Students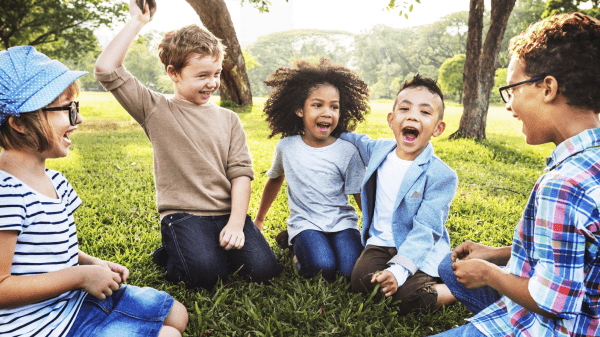 Background
NAAEE is partnering with Stanford University and other respected organizations to demonstrate the impact and value of environmental education by substantiating powerful anecdotes from across the field with empirical evidence. We are conducting comprehensive literature reviews that demonstrate the impact of EE on key outcome areas and developing communication tools based on these reviews for the field, and our first outcome area is finished! Find out more about what the literature says broadly regarding the benefits of EE for K-12 students, and download the communication tools to share these findings or support your work. 
The Literature Review
Experts at Stanford University systematically searched the academic literature and analyzed 119 peer-reviewed studies published over a 20-year period that measured the impacts of environmental education for K-12 students. The review found clear evidence that environmental education programs provide a variety of benefits. Not surprisingly, the studies clearly showed that students taking part in environmental education programming gained knowledge about the environment. But learning about the environment is just the tip of the iceberg.
Studies in the review demonstrated that environmental education has led to a number of positive impacts, from improving academic performance, to enhancing critical thinking skills, to developing personal growth and life-building skills including confidence, autonomy, and leadership. In addition, a number of the studies showed that environmental education increased civic engagement and positive environmental behaviors.  
Translating the Findings to Benefit the Field
Based on Stanford's review, we have translated these findings into several communication tools for EE professionals to use to substantiate their work and bolster support for programming that benefits K-12 students. These tools include pull quotes, statistics, researcher observations, inspiring stories from across the field substantiated by empirical studies, and more that we hope you will find beneficial for demonstrating the benefits for K-12 students in your work.
Download the Communication Tools
Executive summary and key findings
Learn More About...
The first review: The Benefits of EE for K-12 Students
For more information about eeWORKS please contact Judy Braus (jbraus@naaee.org) or Kristen Kunkle (kristen@naaee.org).
Coming Soon
We will be posting a few more communications tools for this review as they are completed, including messaging guidance for key audiences, so please stay tuned! We will also post Stanford's full academic journal article as soon as it is publicly availalbe (it is currently being published in a journal).
Stanford and NAAEE are hard at work producing additional literature reviews and communication tools focused on a range of relevant outcome areas, including the role of EE in achieving conservation goals, the impact of EE and nature connections in early childhood, effectively using EE to address climate change, and more. Click here to learn more about other eeWORKS reviews currently underway.