"Reflection: A Walk with Water" (Documentary)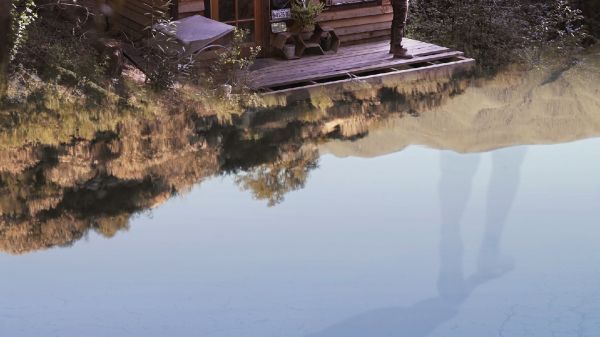 The conditions that make life possible are rapidly changing. Reckoning with this reality on the cusp of a record-setting dry season, filmmaker Emmett Brennan embarks on a powerful journey to find stories of hope and healing. Brennan sets out to walk 200 miles next to the Los Angeles aqueduct. Along the way, he encounters cultural leaders, ecological iconoclasts, and indigenous wisdom keepers who are re-envisioning our relationship to water. The water cycle is being broken, they say, and the consequence is an increasingly erratic and uninhabitable planet.
Through a series of intimate vignettes, Reflection: A Walk with Water offers essential guidance for reviving this cycle. The award-winning film highlights transformational stories from LA and other parts of California and makes widespread ecological healing seem well within reach.
See the Trailer
79 minutes. Grade Level: 7–12, Colleges, Adults
"Reflection melds beautiful scenery with important lessons about water and land stewardship. It emphasizes respectful relationships among people and what can happen to watersheds when water is diverted. Interspersed throughout is useful information about soil health, recharge of rain and floodwater, and agricultural practices." Sharon B. Megdal, Ph.D., Director, Water Resources Research Center, University of Arizona