The Garden of Wisdom: Earth Tales From the Middle East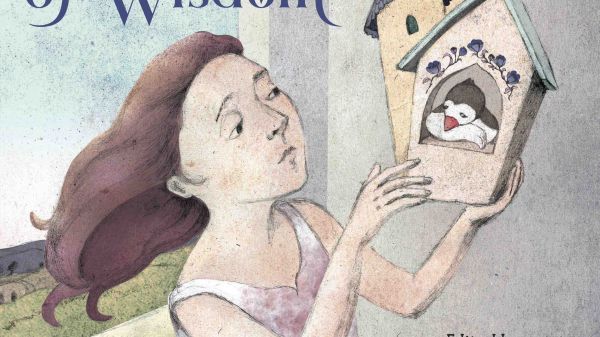 The traditional stories in THE GARDEN OF WISDOM, gathered directly from oral tradition, show children how to live in harmony with others and in kinship with Earth: from protecting endangered species, habitats, and water quality, to the virtues of truth, justice, gratitude, and generosity.
• Stories are arranged by theme: Animals, Plants, Friendship, Stewardship, and Wisdom.
• Exclusive sections for parents and teachers reveal the sources of the stories, suggest lessons to teach from each story, and share the journey behind this unique book.
• Includes a firsthand account of nature and environmental issues in the Middle East.
Recipient of the National Storytelling Network's prestigious Brimstone Award for Applied Storytelling, in recognition of the transformative properties of storytelling on individuals and communities.
MICHAEL J. CADUTO is an award-winning author of 20 books in natural history, environmental education, climate change education, and Earth stewardship, and a master performer of stories and original music. His books include the international bestselling Keepers of the Earth® series (creator/co-author), Pond and Brook, Catch the Wind—Harness the Sun, and Riparia's River. Look for his books and programs at: www.p-e-a-c-e.net
ODELIA LIPHSHIZ is an accomplished illustrator and artist based in Israel. She creates worlds of fantasy and wonder for children, and for everyone who is a child at heart. Odelia has illustrated children's books for A.A Milne, Nurit Zarchi, and more. Says Odelia, "I am a peace seeker, dreamer, and a great believer." More of her works can be found at: www.Odelialeaf.com
Green Heart Books, P.O. Box 153, Reading, Vermont, 05062, USA. 156 pages, full color story illustrations and photographs of nature in the Middle East. 8 ½ x 8 ½. Ages 7 and up.
Hardcover $26.95 (U.S.). ISBN: 978-0-9727518-5-8.
EBOOK $9.99, ISBN: 978-0-9727518-3-4 (Digital formats include Apple iBook & Amazon Kindle.)
CONTACT: Michael Caduto, Editor
Email: michaelcaduto@p-e-a-c-e.net. 
Phone: 802•649•1815 (U.S.)
TO ORDER: Signed copies can be ordered directly from the editor at the following link: www.p-e-a-c-e.net
Also available widely online in hardcover and digital formats.
REVIEWS:
"Animals by nature know no borders, at least not by their own construction. Nature unites us, and The Garden of Wisdom is a fine place for us to meet." —Richard Louv, author of Last Child in the Woods and The Nature Principle
 "Featuring Middle Eastern parables with a touch of Aesop about them, Michael Caduto's Garden of Wisdom rewards the reader over and over." —Gregory Maguire, New York Times best-selling author of Wicked, Mirror Mirror, Leaping Beauty, and After Alice.
 "Each story is told from the perspective of a unique culture of the Middle East, and yet tugs at familiar strings we all remember from stories told to us as children, reminding us that the earth and humanity's story are to be cherished and celebrated." —Magda Nassef (Cairo, Egypt), Consultant for the United Nations Environment Programme
"The Garden of Wisdom is a beautiful way to enter the cultures of the Middle East through local folk stories, wonderful illustrations, and gorgeous photos. I will share this book widely to help promote mutual respect and understanding in the world. The Garden of Wisdom will make a perfect gift for every child and 'child at heart' in your life!" —Sharón Benheim, Coordinator, Martin Springer Center for Conflict Studies, Ben Gurion University (Beersheba, Israel)
 "The wisdom of this book is a gift which reminds us that, wherever we are, the power of nature is ever at hand to guide us to a better place through the magnificent stories we tell." —Bill Kilburn, Program Manager, Back To Nature Network, Ottawa, Ontario (of the global Children and Nature Movement)
Sales of this book will help support translations into Arabic & Hebrew.