Cornell Lab of Ornithology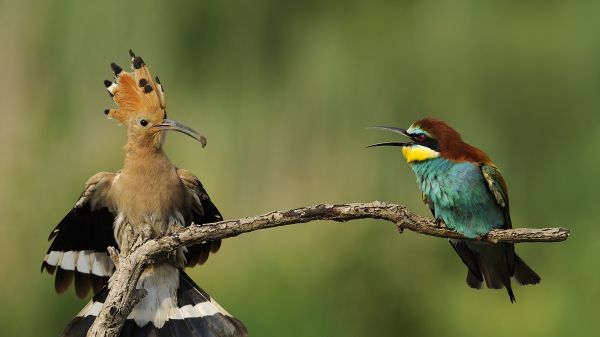 Hundreds of thousands of people contribute bird observations to the Cornell Lab of Ornithology (CLO). Scientists use these data to understand how birds are affected by habitat loss, climate, and environmental changes. These insights inform actions to protect birds and habitats. CLO offers several citizen science projects that work well in educational settings.
The Cornell Lab of Ornithology (CLO) has been a leader in citizen science for many years and hosts innovative projects with excellent educational resources. The biggest project is eBird, for which participants fill out a checklist of all birds seen and heard during an outing. NestWatch has volunteers finding and monitoring nests, while Project FeederWatch asks people to record birds at feeders in the winter. Celebrate Urban Birds is designed to be easy to do in cities and elsewhere and offers materials in Spanish and English. CLO also offers a free bird ID app called "Merlin" that is very easy to use.