Strengthening the Role of Indigenous Youth in Forest Protection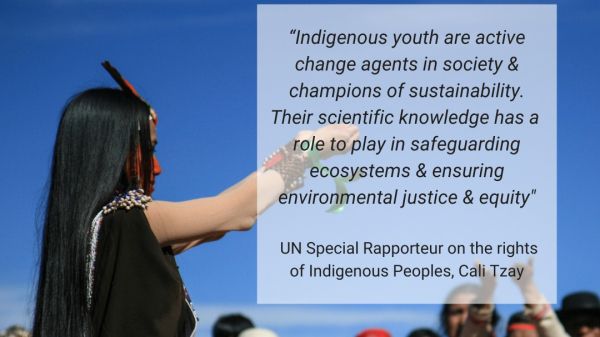 In line with the theme of this year's International Day of the World's Indigenous Peoples', "Indigenous Youth as Agents of Change for Self-determination," Global Forest Watch and the Geo Indigenous Alliance invite you to a virtual discussion with a panel of young Indigenous women leaders from Latin America on September 7 at 9:00 AM ET | 8:00 AM ETC/UTC-5.
Speakers will share their stories and perspectives on the role of youth in land and forest protection and how geospatial data and technologies can help support community rights to self-determination and collective management of resources. Panelists will also shed light on challenges and opportunities to develop solutions that address their needs and those of their communities. 
This event will be in Spanish with simultaneous interpretation to English.