Early Bird Registration Extended for EECOM 21 Exploring the Nature of Cities Online Conference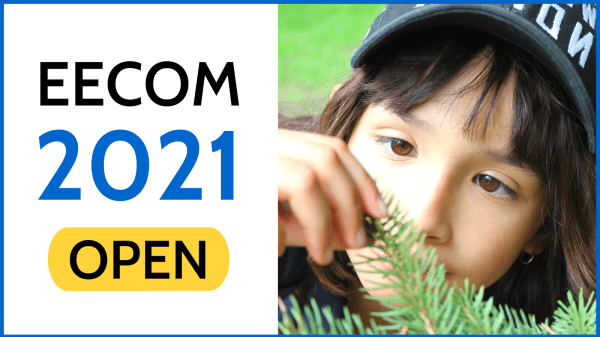 EECOM 2021 is open for registration!
Canada's largest annual environmental education conference EECOM is open for registration! We've had a great response to registration and to keep the momentum going, Early Bird Registration has been EXTENDED to March 19!
Taking place exclusively online, EECOM 2021 opens with a Research Symposium on April 21 featuring some of the leading researchers and educators from Canada and around the world, followed by three days of dynamic sessions and workshops focusing on four themes: City as Classroom, Indigenous Education, EcoJustice Education, and Water Education.
Participants can engage in daily keynote addresses: a powerful and free public Earth Day kick-off by youth activist Larissa Crawford on April 22; a special co-presentation from Indigenous artists Christi Belcourt and Isaac Murdoch on April 23; and a deep-dive into climate justice with Julian Agyeman on April 24.
With over 100 speakers across 70+ presentations, EECOM 2021 is the place to be. To learn more about the conference, view the schedules, and register, visit: https://ecoschools.ca/eecom.