WEBINAR: Building a Climate of Hope: Young Voices Reflect on Resilience, Creativity, and the Future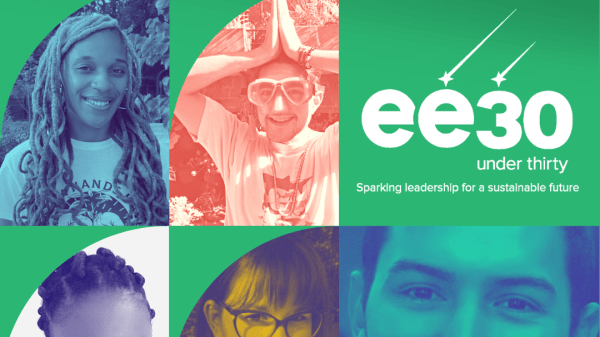 October 5, 2021, 3:30 PM–5:00 PM EDT – RECORDED
Celebrate the EE 30 Under 30 Class of 2021 and the stories of four young leaders shaping a sustainable and equitable future through hope, resilience, and creativity. Each year, EE 30 Under 30 shines a spotlight on the work of exceptional young professionals, representing a wide range of backgrounds and disciplines, who are using EE to spark change in their communities and on the global stage. 
EE 30 Under 30 Class of 2021 Speakers:
Aurelia Casey; Program Director, Inner City Ranger, Brooklyn, NY
Carlos "Profe Tiburón" Perez Murcia; Community Manager and Environmental Educator, Fundación Mundo Azul, Guatemala City, Guatemala
Joy Hayley Munthali; National Coordinator, Green Girls Platform, Lilongwe, Malawi
Julia Migné; Director, Conservation Optimism, Oxford, UK
Moderator:
Alerick Pacay; Founder and CEO of Semillas del Océano (SDO), meaning "Seeds of the Ocean," based in Guatemala
Click HERE to learn more about each of our speakers.