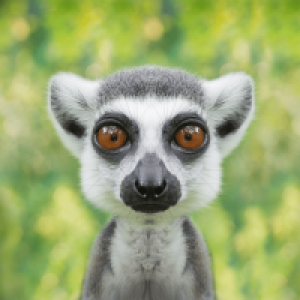 Anthea Staffen (she/her)
Santa Cruz, California,
I have always been deeply connected to the natural world and have spent the last 16 years of my life sharing my knowledge and passion through teaching others, mainly in the Santa Cruz mountains and California Bay Area. I live in Santa Cruz and am enrolled in the the California Environmental Educator Certification Program as well as the Stewards of the Coast and Redwoods Climate Steward Certification Program. I am currently in between jobs and am looking to advance my career with an organization dedicated to stewarship, advocacy, and nature connection. My goal is to work collaboratively in a passionate and supportive team environment that promotes physical and emotional wellness outdoors within my local community.
Read More

I was born and raised in Seattle, and was always active in nature: often going for neighborhood walks and hikes, exploring the tidepools and beaches, or going on camping trips with my family. I got my undergraduate degree in Psychology with a minor in Biology, then moved to Sonora CA for an Internship at Foothill Horizons Outdoor School. That Internship changed my life; I knew I was committed to nature connection, education, and stewardship.

From there I spent the subsequent 4 school years as a Naturalist at Exploring New Horizons at Sempervirens Outdoor School in the redwood forest of the Santa Cruz mountains, teaching 5th and 6th grade students topics such as redwood forest ecology, conservation, beach and tide pool ecology, astronomy, group cohesion, and stewardship.

In between those outdoor school seasons I worked at Point Reyes Summer Camp, leading various outdoor activities and backpacking trips. Despite my love for teaching outdoors, I realized I wanted longer-lasting connections with students, leading me to become an elementary school teacher. I obtained my Multiple Subject Teaching Credential and Masters in Education from UC Santa Cruz, which had a social justice lens on providing equal access to education for all students and the coursework focused on underrepresented authors and groups.

After teaching full time for two years then substituting in 9 school districts within Santa Cruz County, my time in the classroom ultimately made me realize that while my passion continued to be making connections with students, it is much healthier, more valuable, and more meaningful for me to teach outdoors. From there I worked at Avid4 Adventure Summer Camps as well as Camp Capitola, empowering kids to embrace active outdoor lifestyles. As an Environmental Education Specialist at Walden West Outdoor School for 5 years, I taught forest ecology, geology, water conservation, human impact, stewardship, and group cohesion.

Most recently, I served as an Outdoor Educator at Tessellations School, co-leading students in nature connection and designing curriculum aligned with Next Generation Science Standards. Throughout my career, I noticed a growing disconnect between students and nature due to increasing screen time and emphasis on technology. While teaching outdoor education, I could also directly see and experience the negative effects of climate change in regards to the droughts, forest fires, and more extreme temperatures.

All of this has made me realize how incredibly important teaching climate change is to the next generation, but also how challenging it is to walk the line of informing without it becoming too depressing or doom-and-gloom. By being enrolled in my current certification programs, I hope to gain a more comprehensive understanding of climate change and learn engaging teaching methodologies so I can convey that knowledge to individuals within my local community to enact positive change. I also hope to make connections with other environmental educators or organizations committed to stewardship in my area to further my career as an environmental and climate educator. These certification programs will expand my skills and knowledge necessary to effectively engage and empower others to become environmentally conscious and take action, fostering a collective commitment to preserving and protecting our natural resources and enabling a sustainable future for all.