eeBLUE: Strengthening Environmental Literacy Through Partnerships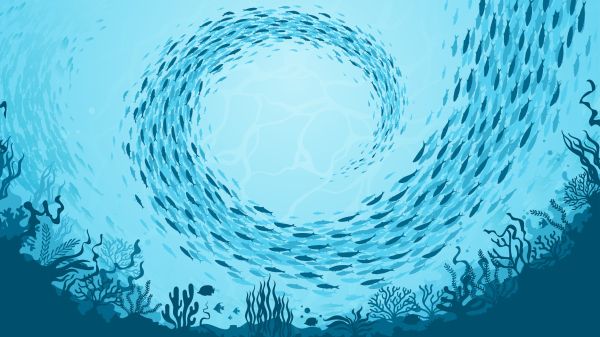 Illustration by Vector Artist/Shutterstock
In an era marked by environmental challenges and the need for greater scientific understanding, partnerships that foster environmental literacy play a pivotal role in shaping a sustainable future. One such collaboration that made significant strides in this regard was the 5-year partnership between the National Oceanic and Atmospheric Administration (NOAA) Office of Education and the North American Association for Environmental Education (NAAEE). From 2019 to 2023, this partnership aimed to enhance environmental and science literacy among NOAA's partners and external networks. In this blog, we'll delve into the importance of this partnership, its key objectives, and the remarkable outcomes achieved during its tenure.
The Role of Education in NOAA's Mission
NOAA, an agency within the United States Department of Commerce, has a multifaceted mission that includes understanding and predicting changes in the Earth's environment, managing and conserving ocean and coastal resources, and supporting research in various scientific disciplines. Educating and engaging the public in environmental stewardship is at the heart of NOAA's mission. Recognizing education's pivotal role in achieving its objectives, NOAA established the Office of Education to coordinate educational activities across the agency.
The Partnership's Objectives
The NOAA Office of Education and NAAEE embarked on a 5-year partnership with a shared vision: to create a more environmentally literate society. This society would possess the knowledge, skills, and motivation to conserve natural resources, foster community resilience, and respond effectively to environmental challenges. To realize this vision, the partnership set forth a series of objectives:
Strengthen Professional Networks: One of the primary goals was to strengthen the professional networks of educators and environmental professionals. The partnership aimed to foster collaboration, knowledge sharing, and innovation in the field by connecting individuals and organizations with a shared commitment to environmental education.
Disseminate Best Practices: Another key objective was disseminating best practices in environmental education. This involved identifying and sharing successful strategies for engaging learners of all ages and backgrounds in environmental and science-related topics.
Support High-Quality STEM Education: In line with NOAA's mission, the partnership sought to promote high-quality Science, Technology, Engineering, and Mathematics (STEM) education. The partnership aimed to inspire the next generation of scientists and informed citizens by integrating NOAA's cutting-edge scientific research and data into educational programs.
Education and Outreach: The partnership aimed to provide targeted education and outreach efforts to educators and various audiences. These efforts enhanced understanding and appreciation of NOAA's work, climate science, marine biology, weather patterns, and other critical environmental topics.
Outcomes of the Partnership
Over five years, the NOAA Office of Education and NAAEE worked diligently to achieve these objectives. Here are some of the notable outcomes of this partnership:
Environmental Literacy Grew: Through a coordinated effort to improve the quality of environmental education programs and resources, environmental literacy grants positively impacted communities significantly through engaging programs and projects.
Educational Resources: The partnership led to the development of a wealth of educational resources widely accessible to educators and practitioners. These resources covered topics ranging from water quality to ocean conservation and climate change. In addition, the in-depth evaluation of the grant programs yielded important findings, lessons learned, and innovative tools to support future programs and projects.
Capacity Building: The partnership played a vital role in building the capacity of grantees, educators, and professionals in environmental education. Community building, professional development, and webinars were organized to equip individuals with the necessary tools, knowledge, and support.
Stronger Collaborative Networks: One of the most enduring legacies of this partnership is the creation of strong collaborative networks. Environmental educators, scientists, and advocates are now better connected and equipped to address pressing environmental challenges together.
The NOAA Office of Education and NAAEE's partnership stands as a testament to the power of collaboration in advancing environmental literacy. The result is a more environmentally literate society, better equipped to tackle the intricate environmental challenges of our era, with resources to support sustained efforts. As we move forward, the lessons learned from this partnership serve as a beacon of hope, illustrating the potential for collective action in building a sustainable and resilient future.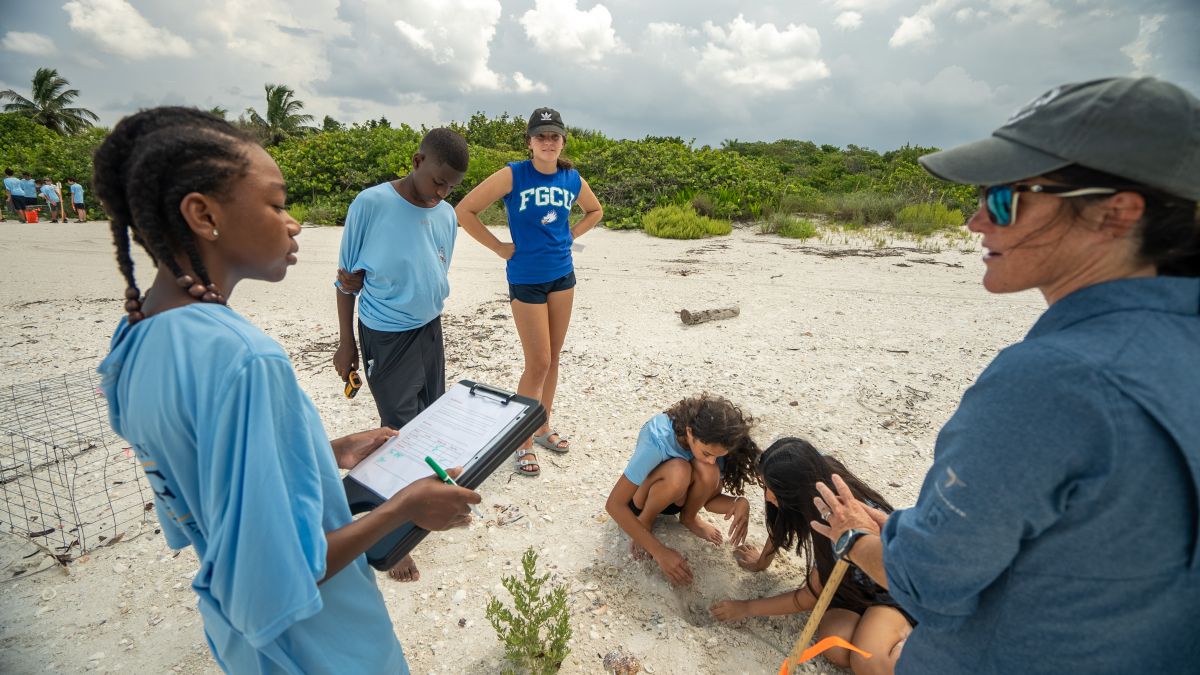 Program Evaluation
Read the overarching findings from the 2020–2022 NOAA 21st CCLC Watershed STEM Education Partnership grants program evaluation and considerations for future programs.