Systems-based Urban Resiliency Curriculum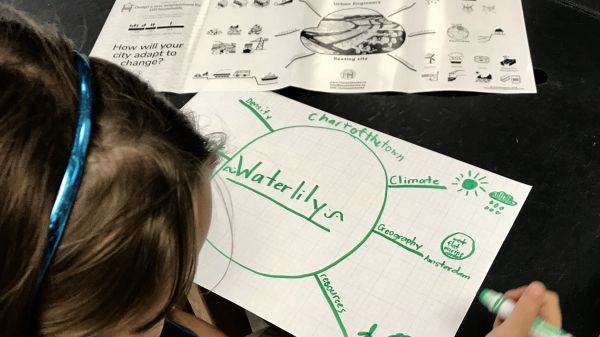 One result of the ongoing Covid-19 pandemic has been an increased awareness of how interconnected our global urban lifestyles are with the natural environment. From land use to density to mobility to biodiversity to air quality to resource depletion, a lot is going on and its all interconnected! How can we help youth think about it as a system and frame questions to understand our human impacts as we move forward?
Through using tools like systems thinking, causal maps, game-based learning and hand-on models, we developed a middle-grade, modular, 9-week curriculum called "UrbanEngineers" that encourages youth to be empowered about how to frame these questions and design impactful change around them. Over the past year, we have been working with teachers and professionals around the world to pilot the curriculum in diverse cultural and geographic settings (read about one implementation in GEEP Dec 19  Sharing Effective Practice). The NAAEE and the eePRO network has been a great resource to help foster these collaborations, so in gratitude we would like to provide the community access to download the curriculum for free during the month of May in the hopes that it can inspire teachers and students to think boldly about new possibilities. 
You can also checkout our eePRO webinar Sustainable Cities and Communities from 2019 and link to our website find out more details about the projects and worksheets. To download the digital files for free, please use the code NAAEE_MAY20, valid through May. We hope to be posting some instructional videos soon but also feel free to contact me with any questions or ideas about implementation! with appreciation, Maureen Ferry maureen@housestories.co 
Targeted for middle-grades the full curriculum is 9-weeks but is modular and flexible for use in different cultures/geographies/settings.
Inspired from: systems thinking, project based learning, e-STEM, design thinking, game-based learning, Understanding by Design.