Charleston: Race, Water, and the Coming Storm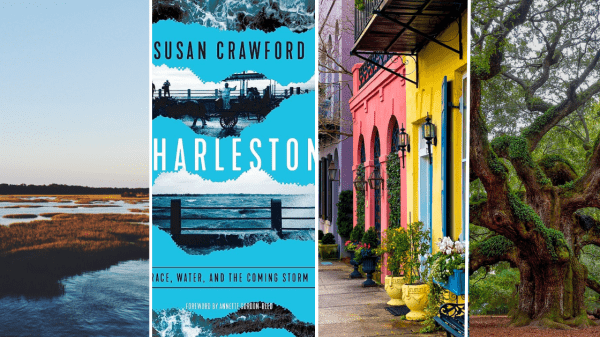 In episode
188
of America Adapts, Doug Parsons hosts
Susan Crawford
. Susan is a law professor at Harvard Law School, focusing on adaptation and public leadership, and the author of a new book,
Charleston: Race, Water, and the Coming Storm
. We discuss the intersection of race and climate change in Charleston's infrastructure planning. We highlight the city's reliance on tourism, the impacts of climate change on marginalized communities, and potential solutions such as buyouts and managed retreats. Learn terms like
raging politeness
and
benevolent paternalism
and their relevance to race relations in the city
.
The conversation emphasizes the importance of inclusive approaches, government intervention, and interdisciplinary collaboration in addressing climate challenges. It's a riveting discussion about one of America's oldest cities and how it plans to adapt to climate change.