Environmental Justice and the Future of EE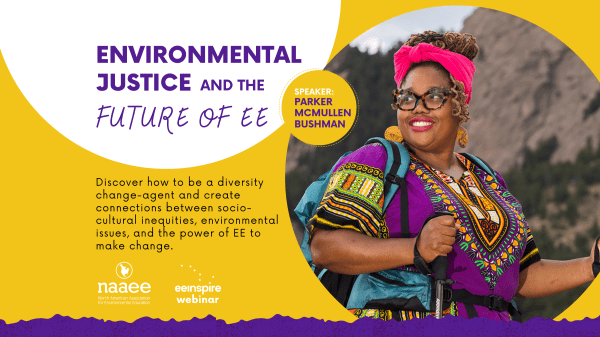 January 25, 2023 - Recorded
Watch Part II: Parker McMullen Bushman speaks with NAAEE's Bruce Young!

Want to know more about this topic? Watch the extended Q&A video interview with our January eeWEBINAR guest, Parker McMullen Bushman, and shared on eePRO. Link to YouTube recording >
How can environmental education better embrace environmental justice education to foster a critical understanding of the environment within the context of human political and social actions? Many marginalized communities experiencing environmental injustices are also those most vulnerable to the effects of the climate crisis. Environmental educators have a unique opportunity to empower communities living within impacted areas to take a stand for justice with the tools necessary to make change. Environmental educators can also educate those outside of impacted areas to stand up for global environmental justice. Parker McMullen Bushman discusses the connections between socio-cultural inequities, environmental issues, and the power of EE to make change.
Speaker: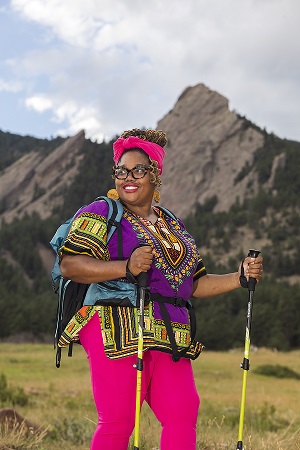 Meet Parker McMullen Bushman, Chief Operating Officer of Inclusive Journeys, and founder of Ecoinclusive Strategies. Parker is a dynamic speaker and facilitator that engages audiences in new thinking around what it means to be a diversity change-agent and create dynamic organizational change. Parker's background in the non-profit leadership, conservation, environmental education, and outdoor recreation fields spans over 24+ years. Parker has a passion for equity and inclusion in outdoor spaces. Her interest in justice, accessibility, and equity issues developed from her personal experiences facing the unequal representation of people of color in environmental organizations and green spaces. Parker tackles these complex issues by addressing them through head-on activism and education.
Stay connected:  

Websites:
Inclusive Guide
Personal
Summit for Action
Kweenwerk
Linkedin
Social Media:
TikTok: @kweenwerk 
Instagram: @kweenwerk, @inclusiveguide
Facebook: @kweenwerk, @ecoinclusive, @InclusiveJourneys
Twitter: @inclusiveguide, @kweenwerk, @ecoinclusive 
This webinar is brought to you by ee360+ and eeINSPIRE.
ee360+: Building a Stronger and More Inclusive Movement Through Collective Impact
An ambitious multi-year initiative, the ee360+ Leadership and Training Collaborative connects, trains, and promotes innovative leaders dedicated to using the power of education to create a more just and sustainable future for everyone, everywhere. Led by NAAEE, ee360+ is made possible through funding and support from U.S. EPA and twenty-seven partner organizations representing universities and nonprofits across the country, and five federal agencies. Through this partnership, ee360+ brings together more than five decades of expertise to grow, strengthen, and diversify the environmental education field. Visit https://naaee.org/programs/ee360 to learn more.

eeINSPIRE: Sparking Innovation in Environmental Education
We are pleased to continue eeINSPIRE, NAAEE's webinar series presented in partnership with the US Forest Service. This series is designed to bring new ideas and thinking to USFS conservation educators, but is open to all who want to sign up! 

Upcoming eeINSPIRE Webinars
Future topics will include: increasing civic engagement through education and service-learning, becoming a natural and effective storyteller, citizen science in education, building a diverse and inclusive field, and more. 
We look forward to seeing you online, and stay tuned for updates on upcoming webinars in the series!