"Drawing from Forest History: How One Artist Uses Forest History As Source Material" with Shing Yin Khor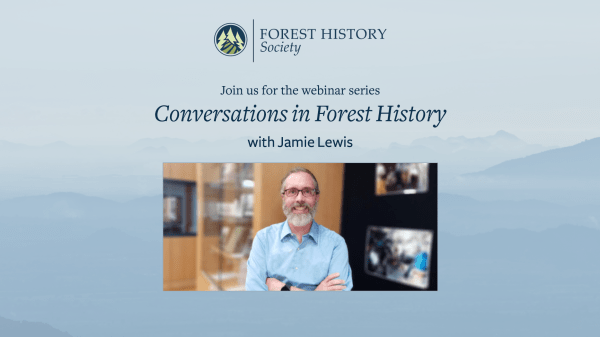 Shing Yin Khor's National Book Award finalist graphic novel, The Legend of Auntie Po, follows a 12-year-old Chinese American camp cook as she tells Paul Bunyan stories (reinvented as an elderly Chinese matriarch named Auntie Po) in a Sierra Nevada logging camp. Join Shing Yin to talk about making graphic novels, adapting W. B. Laughead's Paul Bunyan drawings and stories, integrating forest history research into historical fiction, and telling stories about Chinese-American contributions to forest history.
Shing Yin Khor is a Malaysian-American cartoonist and experience designer making stories about immigrants trying to find a home in nostalgic Americana. Shing's middle-grade historical fiction graphic novel The Legend of Auntie Po is a National Book Award finalist and Eisner Award nominee, and their graphic novel about driving that famous highway, The American Dream? A Journey on Route 66, was one of NPR's best books of 2019. 
The webinar is delivered live over Zoom and will be archived on the Forest History Society YouTube Channel.