Climate Change and Land: Understand the Issue to Teach It Better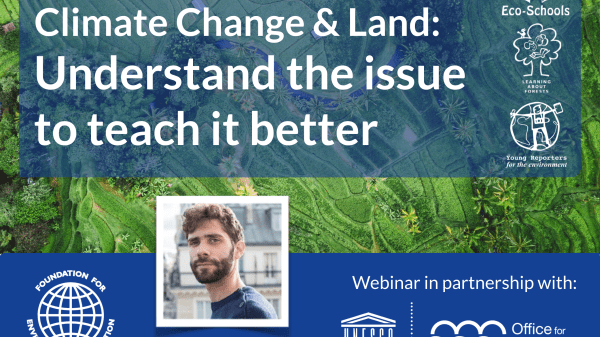 Join this interactive webinar where we will discuss the important role of land use in connection with climate change and how we can teach students of different ages about this crucial topic. Our speaker, Simon Klein, will be sharing examples of inquiry-based pedagogical resources developed by the Office for Climate Education.
Date & Time: Wednesday 23 June, 15:00-16:00 CEST
Register here: https://us02web.zoom.us/meeting/register/tZckdu6prj8rHNCHwxe3NnuyQMPtyk0...