Staying Engaged from Afar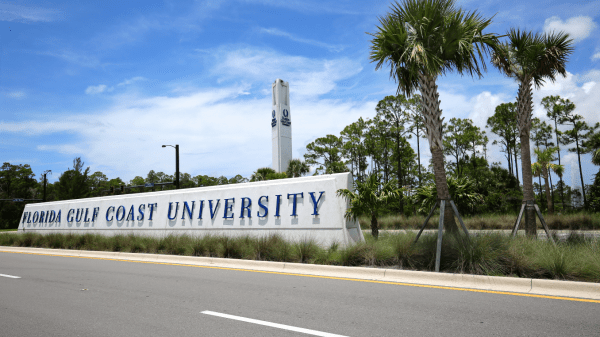 This piece was written by Riley Hazel, a student assistant at the Center for Environmental and Sustainability Education. She recently interviewed Dr. Jennifer Jones and Dr. Heather Skaza Acosta to gain an insight into the WATERS program at Florida Gulf Coast University (FGCU).
The NOAA Office of Education and NAAEE partnered to increase environmental and science literacy among NOAA's partners and external networks. In this five-year partnership supported by the U.S. Department of Education, NOAA and NAAEE worked together to provide enriching after-school watershed-related STEM (science, technology, engineering, and mathematics) projects through NOAA-21st Century Community Learning Centers Watershed STEM Education Partnership grants. These grants supported programming for a total of 100 local 21st Century Community Learning Centers (21st CCLC) sites and their students. The 30 selected projects served 18 states, ranging from Alaska to Florida.
As an 8-week after-school program, Watershed Education for Resilience in Southwest Florida (WATERS) seeks to provide youth and educators access to classroom learning and Meaningful Watershed Environmental Experiences (MWEE) in Collier County.
Participants in WATERS focus on habitat shift, extreme weather, sea-level rise, and saltwater intrusion. Students are expected to create models on climate change impacts, gain experience with NOAA-funded web-based climate modeling tools, complete boat trips to coastal areas impacted by climate change, and ultimately create student action plans.
Along with the 21st Century Community Learning Center (CCLC) at the Boys & Girls Club of Collier County and the Grace Place for Children & Families, FGCU will offer unique hands-on watershed exposure with allocated funds from the National Oceanic and Atmospheric Administration (NOAA) and the North American Association of Environmental Education (NAAEE).
As COVID-19 is still affecting communities at large, the after-school program has shifted to a hybrid model reflecting online learning for students and teachers as well as onsite training.
I recently (virtually) sat down with Dr. Heather Skaza Acosta and Dr. Jennifer Jones, who both have done extensive work on making the WATERS program a success in such a unique environment with COVID-19.
"It was a tough decision to edit the professional development and flip it to a virtual environment because it's such a hands-on and community-oriented program," said Dr. Skaza Acosta, the writer of the WATERS curriculum. "We're trying to develop this community of educators as well. On the other hand, by creating these online modules, we have a bigger opportunity to expand the program in the future."
Dr. Skaza Acosta was developing the curriculum when schools decided to continue with distance learning during the summer of 2020.
As an assistant professor at FGCU with a dual appointment as Director of Education at the Conservancy of Southwest Florida, Dr. Skaza Acosta collaborates with Dr. Jones, the director of the Center for Environmental and Sustainability Education (CESE) within FGCU on the WATERS grant.
"One of the most challenging aspects is really trying to keep that energy and momentum," Dr. Jones explained. "[The program] has sort of been put on pause."
Dr. Skaza Acosta and Dr. Jones mentioned how they have managed to turn the program around and take advantage of its online pause.
"It's forcing us to change our thinking," Dr. Skaza Acosta chimed in. "If we really want to roll this program out, making that professional development opportunity more accessible, placing it online will help us formally reach school districts."
Dr. Jones highlighted the importance of utilizing digital learning as a successful tool allowing for more innovation and applicability among a greater set of diverse groups. "It allows us to pick and choose the best parts of digital and distance learning to gain traction," Dr. Jones said. "If we stuck to the traditional method of delivery, that sample size of an audience would always be small."
When I had asked for examples of what had kept them both motivated during the pause, Dr. Jones replied, "In the worst way, [COVID-19] has been a great reminder of the importance of outdoor learning. For those of us who make it our life's mission, it's inspiring, and at the same time, it's a bit daunting. I feel like we've got to capitalize on this moment."
Dr. Skaza Acosta recalled that staying in touch with local educators while being reminded of her impact made a difference in staying motivated.
Dr. Jones and Dr. Skaza Acosta are already looking into building upon the WATERS program and applying it to other projects.
"We're trying to envision a future grant where we will take the virtual material that had to be developed because of COVID-19 and strategically expand it where possible," Dr. Jones said. "Without COVID-19, I don't know that we would have moved so quickly or been able to so quickly recognize that we could drastically scale this up in the coming years."
This maintained sense of optimism conveyed by Dr. Jones and Dr. Skaza Acosta has ultimately landed them in a position to reach far beyond what the WATERS program initially intended.