Resources and Considerations for Improving Accessibility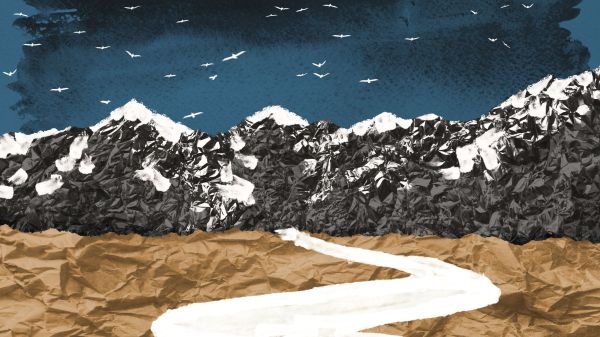 What does a vision of accessibility look like? Global Accessibility Awareness Day is about getting "everyone talking, thinking, and learning about digital access and inclusion, and the more than one billion people with disabilities." A more accessible and inclusive future starts with listening and learning from people in the disability community, and taking responsibility.
Accessibility and Teaching:
"My students have needs that are accessible needs. They are not special in any way, shape, or form compared to a neuro-typical or able-bodied individual...my whole job is ensuring that my students' needs are understood not as special, but as human needs, as valid needs as anyone else in society." –Jack Catalano
In episode 30 of TIFFANY & YU, Tiffany Yu interviews Jack Catalano, an accessibility specialist in New York City, to discuss the role of teachers as disability allies and advocates.
TIFFANY & YU Episode 30: "Tiffany & JacK"
Captioning and Apologies:
"When you're a person with a disability, you spend a lot of your lifetime advocating for access, and by extension, advocating for dignity. It does not come easily. And with so much that's gone awry in our world right now, people often put disability-access at the bottom of their list of cares. It shouldn't be this way. Access is a metaphor for inclusion. It's a reflection of how institutions are not prepared to be truly inclusive—how they created this morass themselves—and how disability initiatives as an institutional mandate is being pushed aside to favor other priorities." –Joseph Grigely
In Issue 10 of VoCA Journal, Joseph Grigely discusses the importance of accessibility through captioning, and shares a list of apologies he received over the course of 2020 from institutions providing online programming.
VoCA Journal Issue 10: "Inventory of Apologies"
Accessibility and Time:
"When I was first invited to participate in this magnificent event, I was struck by the two-minute time limit, which later became a two- to three-minute time limit. And I understood intuitively that the purpose of this time limit was to create as non-hierarchical a space as possible. But in removing one hierarchy, the time limit introduces another. A time limit assumes that all people have relatively equal access to time through their speech, which is not true." –Jerome Ellis
In January of 2020, Sean Cole attended The Poetry Project's New Year's Day Marathon, a 10-hour-long series of performances in a 200-year-old church on New Year's Day. For Part I of episode 713 of This American Life, Sean talks with stutterer and artist Jerome Ellis about his rule-shattering performance that day.
THIS AMERICAN LIFE EPISODE 713: PART I: "TIME BANDIT"
Climate Action and Intersectional Storytelling:
"Very often, the narratives that we see being promoted by climate activists and climate organizations are inherently ableist...I would really like to see the climate movement be much more aware and a lot more thoughtful about the narratives that they use. Because I think very often...the narratives that we're using are actually enforcing the systems that have got us to this point in the first place." – Kera Sherwood-O'Regan
In episode 87 of Disability Visibility Project, Alice Wong interviews Indigenous multidisciplinary storyteller Kera Sherwood-O'Regan about Indigenous rights, disability rights, and the future of climate activism.
DISABILITY VISABILITY PROJECT EpISODE 87: "Climate ActioN"
Tools, Guides, and Readings