Outdoor Policies Prevail in State Legislatures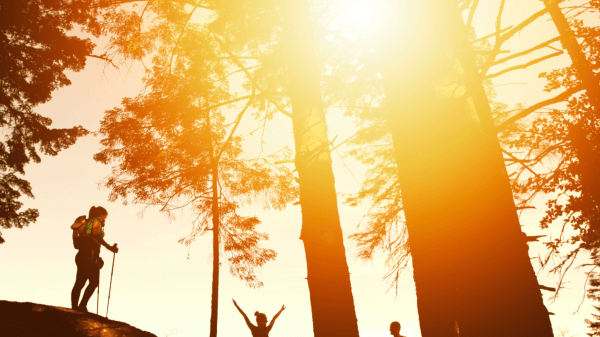 EE advocates nation-wide made great strides in advancing policies to make access to environmental and outdoor education more equitable. Take a look at these six state policy wins highlighted by the Youth Outdoor Policy Playbook (YOPP). Then, consider joining EE advocacy efforts in your state!
YOPP Policy Library

Audience. Funding. Impact. YOPP offers a series of case studies that provide a high level overview of outdoor policy accomplishments. You'll also find a growing list of policy-focused resources you can use to invigorate your own advocacy goals. 

 
1. Georgia – Senate Outdoor Learning Commission
Sponsored by: Senator Sheikh Rahman
We love to see bipartisanship in environmental education policy. This bipartisan resolution creates a committee to look at issues and needs associated with outdoor learning and issue recommendations. The committee is also encouraged to work with state experts such as local universities and state departments.
2. Illinois – Children's Outdoor Bill of Rights
Sponsored by: Representative Sonya Harper
The Children's Outdoor Bill of Rights affirms the right of all children to access and play in the outdoors.
3. Indiana – Year of the Trails
Sponsored by: Representative Carey Hamilton
For many who were able, 2020 re-awakened a desire to explore the outdoors. Indiana designated 2021 as the "Year of the Trails," to emphasize the importance of Indiana's outdoor spaces.
4. New Hampshire – Environmental Education Provisions
Led by: Senator David Watters
The New Hampshire legislature passed an omnibus bill in 2021 that included provisions for environmental education for students under the leadership of Sen. David Watters.
5. New Mexico – Outdoor Classrooms Task Force
Outdoor classrooms provide an engaging and hands-on context for environmental education. New Mexico's task force will promote the use of outdoor classrooms in New Mexico schools and establish an outdoor learning day in 2021.
6. Washington – No Child Left Inside
Encouraging youth to spend time outside offers positive health benefits of all kinds and promotes academic success. The Washington legislature renewed and expanded funding for its youth outdoor grant program in 2021.
Read more about each of these bills, their official texts, and discover the work of the Youth Outdoor Policy Partnership at the official YOPP site.