Natural Start Now Accepting Proposals for 2021!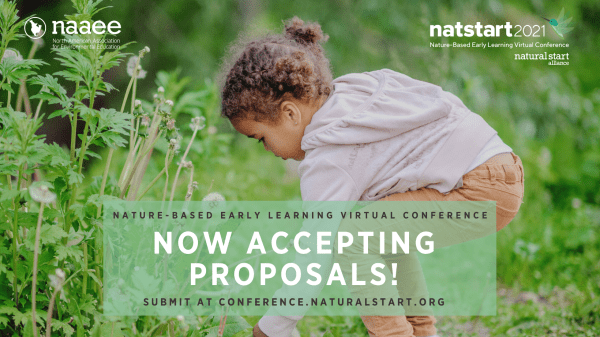 The Natural Start Alliance is now accepting proposals for the 2021 Nature-Based Early Learning Virtual Conference! The Natural Start Alliance's annual conference is the nation's largest professional event for teaching, administration, research, and advocacy in nature-based early learning. In 2020, Natural Start welcomed over 1,000 participants from 16 different countries around the world and hope to see the conference continue to grow and represent more diverse and global perspectives in early childhood environmental education. 
In line with this year's conference theme, Thrive, Natural Start is especially seeking proposals that explore the role of nature and education in promoting healing, addressing injustice, and helping children, families, communities, and the planet thrive. The conference will take place virtually at conference.naturalstart.org, July 26-30, 2021.
For complete details on the Call for Proposals, including a description of the conference goals, theme, and session formats, visit https://conference.naturalstart.org/call-for-proposals
Deadline to submit: February 5, 2021.
Click here for complete details