A Catalyst for Impact: How Collaboration on ee360+ Sparks a Joint Conference
About the Author: Rocco Saracina is the senior manager for partnerships and development at the Sustainable Forestry Initiative. He plays an integral role in advancing SFI's environmental education and career pathways programs and enhancing relationships with partners, including Project Learning Tree (PLT)'s involvement with ee360+.
The ee360+ initiative serves as an effective catalyst for collaboration, centered on making the best of environmental education (EE) accessible for everyone. While collaboration occurs at a wide range of scales, three national and long-standing environmental education nonprofits and ee360+ partners—Project Learning Tree (PLT), Project WILD (WILD), and Project WET (WET)—are taking it to a whole new level. What began as a series of one-off Zoom meetings to coordinate ee360+ efforts has evolved into a joint annual conference planned for 2024, set to bring together over 120 educators, professional development providers, NAAEE affiliates, and others representing the three national networks. This blog highlights our journey as ee360+ partners and how our collaboration played a crucial role in making this joint conference a reality.
A Long History, Short
Since the founding of PLT, WET, and WILD four-plus decades ago, the programs have collaborated at the national and state levels to varying degrees. This cooperation was a natural outcome of having allied founding organizations, similar network models, and a shared commitment to providing high-quality professional development (PD) to educators.
Adapting in a Virtual World
Fast forward to the present, where collaboration in the virtual world has revolutionized the EE landscape, largely driven by the need to respond to the COVID-19 pandemic. Over the past three years, PLT, WET, and WILD have engaged in monthly meetings, first to strategize and streamline their programs and services for educators during the pandemic, and later, to coordinate our work around shared ee360+ goals. This collaboration has included presenting at one another's meetings and the NAAEE Conference, as well as hosting joint PD opportunities for all three networks. In 2022, ee360+ supported two virtual PD events that reached over 150 education trainers, offering new resources and insights to support climate change education and increase access to EE.
The climate event, Collaborative Climate Workshop Integrating WET, WILD, and PLT, explored PD events that source content from all three programs to deliver climate-focused training. It included presentations from climate experts, EE trainers already offering collaborative PD, and a review of the newly updated and free Teaching About Climate Change: Water, Trees, and Wildlife guide. You can watch a recording of the climate event here.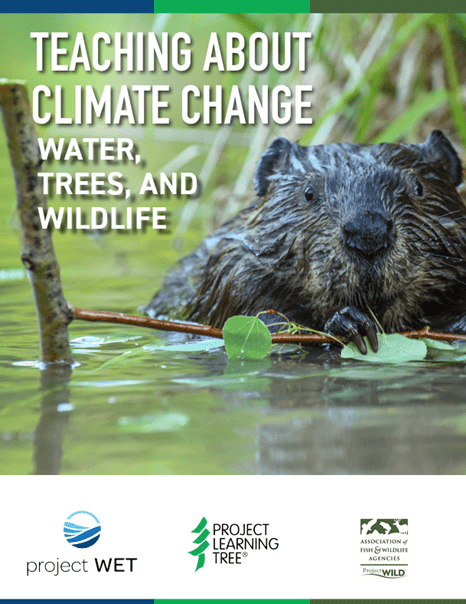 The second event, Increasing Access within Environmental Education webinar, featured expert presenters who explored how to address implicit biases to meet diverse needs; universal design principles and EE differentiation; and trauma-informed instruction. Universal design for learning is an educational framework that addresses or removes barriers for students with diverse learning needs without diluting content. You can watch a recording of the accessibility event here.
Expanding the Impact
Due to the overwhelming success of these events, PLT, WET, and WILD adapted the PD sessions as presentations at the 2022 NAAEE conference in Tucson, Arizona. In the process of preparing these sessions, Julia Beck, vice president of networks at WET, explained, "During a day-long planning session in Tucson, we realized the power of bringing our three networks together virtually and received interest in greater state-level collaboration. Hosting a joint conference in 2024 felt like a natural next step." Elena Takaki, director of professional development and conservation education at WILD added, "The three programs are natural partners, sharing similar models to scale impact, striving for improved program access, and ensuring the relevance of EE content in a changing world."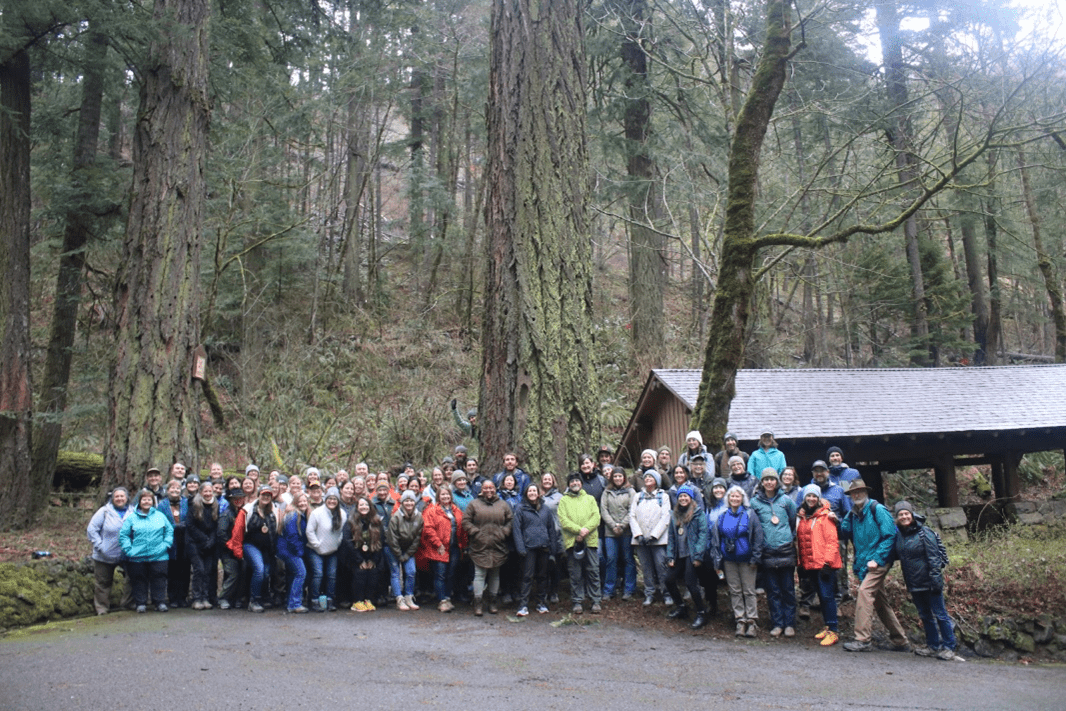 From those insights, plans began for a joint conference in 2024. PLT, Wet, and WILD will convene their networks from May 13 to 17 in San Antonio, Texas. While agenda development is still underway, key themes will include priority goals from ee360+, such as inclusion and equity in EE, environmental justice, and scaling access through best practices. Those interested in learning more about the conference can contact the planning team at plt@forests.org.
Genuine Partnership for Impact and Change 
Rocco Saracina, PLT's senior manager for partnerships and development, emphasized the role of ee360+ in their partnership, "If ee360+'s ultimate goal is to make EE more accessible to everyone, everywhere, then the most significant mechanism to achieving it is genuine partnership. By funding and encouraging collaboration that aligns efforts, promotes shared goals, and enables knowledge and resource sharing, ee360+ is rapidly accelerating progress across our three programs." This collective approach maximizes the potential for lasting impact on the the pressing issues that we care about most, including reaching diverse communities, combating climate change, and nurturing the next generation of environmentally literate leaders.
This blog series, Ripple Effect, highlights stories of collaboration and impact among partners in the ee360+ Leadership and Training Collaborative. ee360+ is an ambitious multi-year initiative that connects, trains, and promotes innovative leaders dedicated to using the power of education to create a more just and sustainable future for everyone, everywhere. Led by NAAEE, ee360+ is made possible through funding and support from U.S. EPA and twenty-seven partner organizations representing universities and nonprofits across the country, as well as five federal agencies. Through this partnership, ee360+ brings together more than five decades of expertise to grow, strengthen, and diversify the environmental education field.