Back to School: Diversify Your Library With These Upcoming Children's Books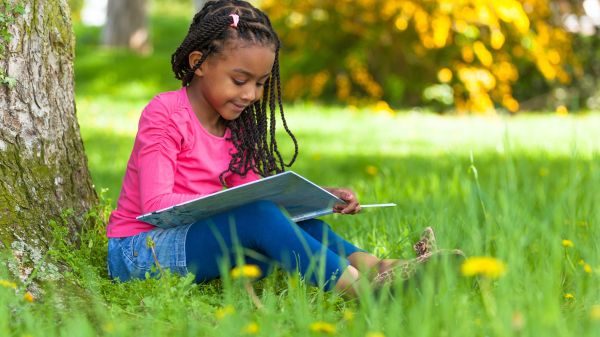 Last week, DC Comics released (for free!) It's a Bird, a graphic novel written by Christian Cooper about a young Black birder. The release is an optimistic step from the bleak scenery laid out in The Atlantic's May 2019 article "Where Is the Black Blueberries for Sal?", which addresses the lack of diversity in children's books about nature. While It's a Bird is a must-read for young teenagers and up, we have here a list of six children's books that bring underrepresented voices to outdoor exploration. Pre-order now to show your support and have something to look forward to in the coming months!
Where Wonder Grows - February 2021

By Xelena González, Illustrator: Adriana M Garcia

Enjoy the grandmother-grandchildren relationship in this picture book about curiosity in nature.

Recommended Ages: 3-7 Year Olds

 

Ten Ways to Hear Snow - October 2020

By Cathy Camper, Illustrator: Kenard Pak

Transition into winter with this sweet book of observation and mindfulness as an Arab American family takes a walk in the snow.

Recommended Ages: 4-8 Year Olds

 

Fatima's Great Outdoors - March 2021

By Ambreen Tariq, Illustrator: Stevie Lewis

Written by the founder of Brown People Camping, this children's book debut introduces an immigrant family enjoying their first camping trip in the Midwest.

Recommended Ages: 4-8 Year Olds

 

Molly of Denali: An Alaskan Adventures Reading Collection - September 2020

By WGBH Kids

Can't get enough of the PBS Show Molly of Denali? Snatch up this box set series and follow 10-year-old Alaskan Native Molly Mabray's adventures in an easy-to-read book form.

Recommended Ages: 4-8 Years Old

 

The Whale Child - October 2020

By Keith Egawa and Chenoa Egawa

Learn about the impacts that plastic, pollution, and overharvesting have on the ocean in this beautiful tale told by members of the Lummi and S'Kallam Nations.

Recommended Ages: 7-10 Year Olds

 

Black Heroes of the WiId West - September 2020

By James Otis Smith

Meet three incredible heroes in this graphic novel and learn the vital role that Black Americans played in shaping the new frontier.

Recommended Ages: 8-12 Year Olds
Is this list missing an exciting, upcoming publication? Please leave a comment below!