Trinidad and Tobago – Keeping History Above Water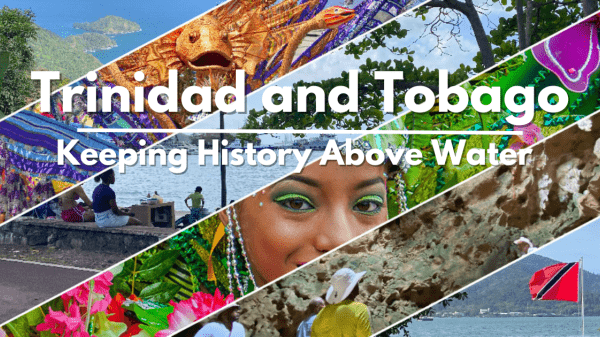 In episode 184 of America Adapts, we're headed to Trinidad and Tobago for the Keeping History Above Water conference.
The event brought together international speakers and experts to discuss the challenges faced by island communities in the face of climate change. The goal of the conference was to advance the resilience and long-term preservation of Trinidad and Tobago's historic sites and cultural resources.
Experts from Trinidad and Tobago, Montserrat, St. Maarten, and Cuba, as well as cultural heritage experts from the United States, joined the podcast. And did you know, this beautiful island nation is famous for creating the limbo dance and steel drums!