Thirst For Justice, documentary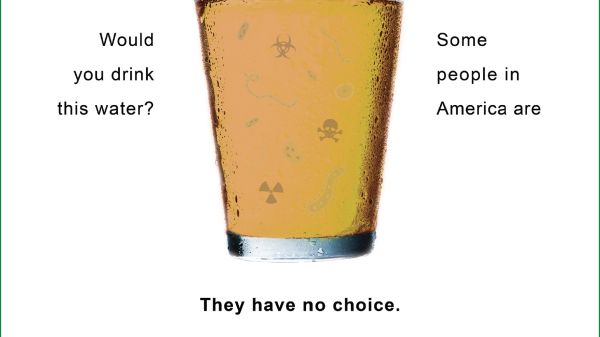 Armed only with facts and their illnesses, extraordinary citizens are taking on industry and government, risking arrest to protect clean water. From Flint to the Navajo Nation, via Standing Rock, this is their story.
THIRST FOR JUSTICE follows Janene Yazzie as she searches for the source of contamination in her son's school's water in Sanders, Arizona. Armed with a geiger counter she begins investigating radioactive waste on the Navajo Nation and finds areas hotter than evacuation zones in Chernobyl.
When the epic movement for water justice ignites in Standing Rock, Janene is compelled to join. There she meets Flint water activist Nayyirah Shariff and their struggles converge. Janene travels to Flint, where she sees first hand the similarities between what's happening in this inner-city and the Navajo experience.
The sacredness of water flows through the film, with the water ceremonies and teachings from water carriers, like Mary Lyons and other Water Protectors.
Watch the Trailer
Directed by Leana Hosea. 58 total minutes.
"This inspiring film offers hope for the future. We see young community leaders and elders from the Navajo Nation, Flint, and Standing Rock uniting to insist that water is life, and clean water is a human right. The film provides a toolbox of strategies for emerging young leaders and students who are interested in demonstrating that intergenerational justice - for the people and our planet - is achievable." Joni Adamson, President's Professor and Director, UNESCO BRIDGES Sustainability Coalition, Global Futures Laboratory, Arizona State University