Teaching Climate Change: Fostering Understanding, Resilience, and Commitment to Justice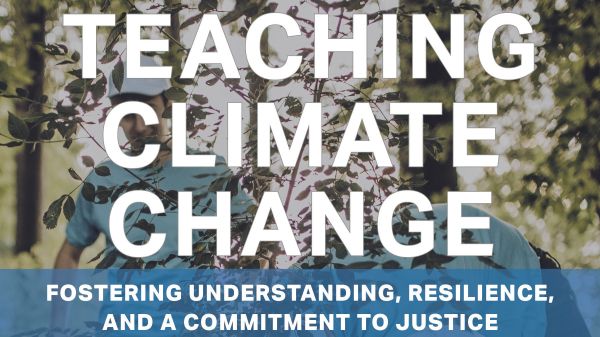 (Published by Harvard Ed Press) Teaching Climate Change lays out a comprehensive, NGSS-aligned approach to climate change education that builds in-depth knowledge of the subject, empowers students, and promotes a social justice mindset. In this fortifying and inspiring work, Mark Windschitl guides classroom teachers and educational leaders through an ambitious multilevel, multidisciplinary framing of climate change education as an integral element of school curricula.
Exuding hope for the future, Windschitl emphasizes the big picture of research-informed teaching about climate change. He presents real-life classroom examples that illustrate not only key STEM concepts such as carbon cycles and the greenhouse effect, biodiversity, and sustainability, but also broader issues, including the countering of misinformation, decarbonizing solutions, the centering of human stories, and the advancement of equity and environmental justice.