Talaterra Cowork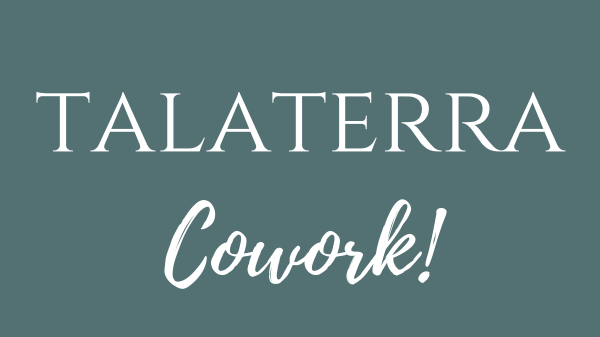 Talaterra Cowork is for independent educators working in natural resource fields, environmental education, and related fields. It is for individuals who facilitate new ways of seeing, thinking, and learning about nature as they work in their communities.
It is for independent professionals who want to engage generously with peers, who want to create change in their communities, and who want to create a sustainable career as a freelance professional working in the environmental education field.  
Talaterra Cowork is one of the initiatives to arise from The Freelance Condition and Lifelong Learning in Communities project which is an investigation into who freelance environmental educators are and how they work in their communities.
What is Talaterra Cowork for?
This coworking space facilitates conversation among freelance professionals working in environmental education, natural resource fields, interpretation, and related fields. It aims to:
Create a peer-learning environment for freelance environmental educators.
Provide professional development opportunities specifically for busy freelance educators.
Advance the field of informal education.
Make freelance environmental education a sustainable career choice.