Seaweed: Growing Underwater Forests to "Kelp" Our Planet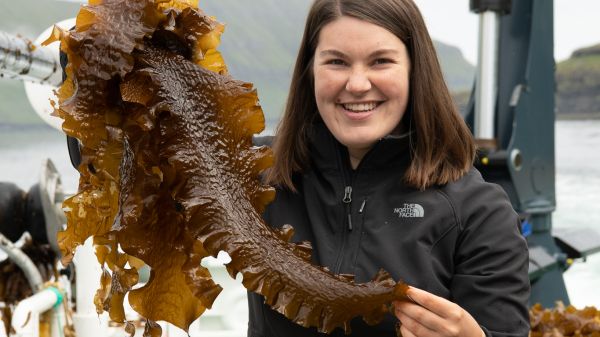 Livestream presentation and Q&A for students
Presenter: Bailey Moritz, WWF Aquaculture
Date: November 29th
Time: 12:30 PM–1:15 PM ET // 9:30 AM–10:15 AM PT
When we think about what lives in our oceans, we might overlook the thousands of species of plant-like seaweed that grow all over the world. One type of seaweed in particular, kelp, is excellent at creating habitat, cleaning our coasts, and serving as a healthy food. It's also one of the fastest growing organisms on the planet! Just like we can grow our own broccoli and potatoes, farmers are growing seaweed to benefit the environment and their communities. Join Bailey Moritz, WWF seaweed expert, as she walks through the beautiful biology of seaweed and the hopeful solutions kelp farms can bring to the ocean.
Conservation in the Classroom events include a live presentation and a Q&A with students. You can participate in the livestream as one of the few featured groups on screen or by watching live on the Conservation in the Classroom webpage.
Register now to receive event reminders and indicate how you'd like to watch.