Penguins Ready to Go, Go, Go!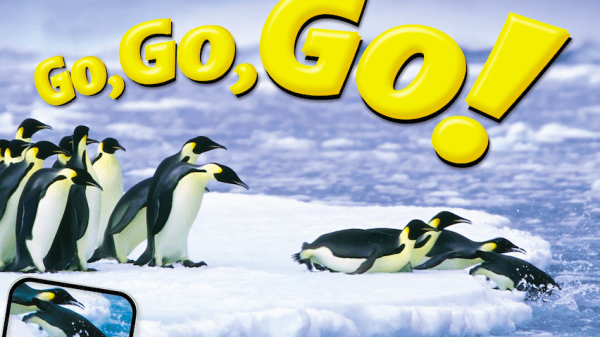 Image courtesy of Deborah Rose
Overview
My spring 2024 children's book about Emperor penguins—which USFWS designated as a threatened species in 2022—captures their amazing adaptations to life in frozen Antarctica, and features information about how human activity impact their colonies, including how climate change is speeding up melting of the sea ice where they live and raise their chicks. Many photos in the book, from experts and world explorers, and major research organizations like Scripps and Woods Hole oceanographic institutions, have never been published in a children's book before. The book also includes QR codes linked to live action videos of Emperor penguins on the Antarctic ice and in the polar ocean.
Details
Children (and adults) love waddly Emperor penguins and their fluffy chicks. But these much loved birds do way more than waddle. In PENGUINS READY TO GO, GO, GO! (April 2024), young readers discover Emperor penguins and their amazing secrets of survival like they've never seen them before—including in photos being published for the very first time in a children's book.
Rhyming verses full of penguin surprises, spectacular photos from scientists and world explorers, and QR codes linked to fun, wild penguin videos bring children up close to Emperor penguins in Antarctica, as they sled on their bellies over ice and snow, huddle together against blizzards, swoosh through the ocean in streams of bubbles, leap onto the sea ice, snuggle and feed their chicks, and more.
With highlighted WOW! facts and expanded STEM backmatter, PENGUINS READY TO GO, GO, GO! inspires children to explore the penguins' extraordinary adaptations to their frozen world, like how they use teamwork by shuffling step by step through their huge huddles so all the birds get a turn in the warm middle. The book also shows how scientists study and work to conserve these largest of all penguins, including with the newest technology such as robotic rovers on Earth and satellites in space. 
A special spread dives deeper into how climate change and human activity, like burning fossil fuels and spreading plastic pollution, are harming this threatened species and what actions people can take to help protect Emperor penguins and their polar ecosystem.