Submit an Abstract on the Use of Technologies to Enhance Ocean Literacy!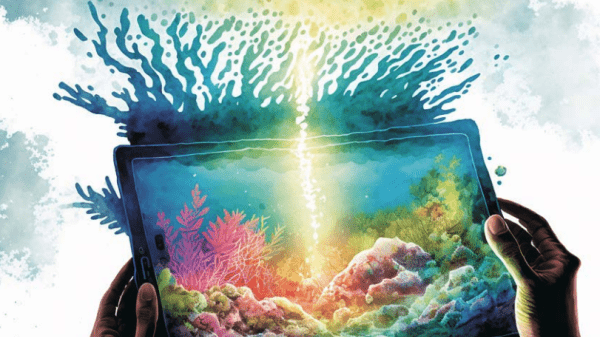 Regardless of where we live on earth, we benefit from the ocean on a daily basis. Similarly, everyone on the planet has an impact on the marine environment through the decisions that we make daily. Despite the role that technological advancements have played in the overexploitation and declining health of the ocean, technology may provide a solution by way of increasing ocean literacy, defined as the understanding of the impact one has on the ocean, as well as the impact the ocean has on us.
Digital technologies have the potential to contribute to ocean literacy by enhancing people's relationship with and understanding of the natural environment by making it psychologically closer to our everyday experience. 
What types of submissions are being sought?
We seek proposals with varied methodologies that lend insights into the uses and effects of digital technology for advancing dimensions of ocean literacy (learn more about ocean literacy at www.marine-ed.org/ocean-literacy). We welcome abstracts that combine aspects of digital technologies with ocean literacy. Topics can be related, but not limited, to the following: augmented reality, virtual reality, social media, formal or informal education, environmental and social psychology, marine policy and conservation, education technology, gaming, human–computer interaction, marine education, and ocean literacy.
Abstract Submission Information and Timeline 
Submissions of the 200-word abstract will be accepted on a rolling basis until August 31st, 2023. Abstracts should be sent to geraldine.fauville@gu.se. 
Abstracts submitted within this window will receive a response from editors within a month

Full submission of the final paper due by December 31st 2023 

The papers accepted will be published on a rolling basis
For more information and details, reference the attached PDF!