Latino Conservation Week 2023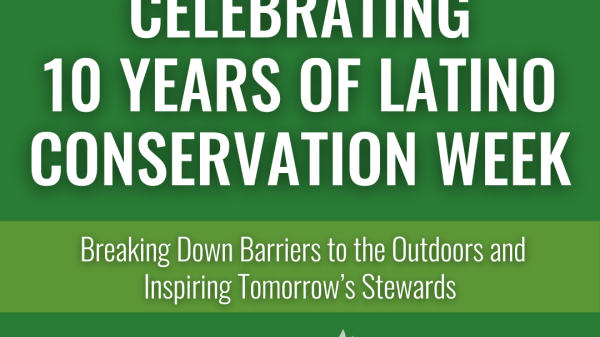 DYK: Latino Conservation Week was established in 2014 with only 9 events? Now, the initiative has expanded to more than 250 events nationwide, impacting thousands of Latinos across the country. Host an event near you this year! There are resources, social media kits, press, and event planning guides to help make planning an event easy.
Join July 15–23 for a week full of fun activities that will engage you with the outdoors and learn how to take action to tackle some of the challenges faced by Latino communities nationwide!
Latino Conservation Week (July 15–23, 2023) is a national initiative of Hispanic Access Foundation to support the Latino community getting outdoors and participating in activities to protect our natural resources.