Inside Out! Leadership Series: Author Event "The Sum of Us"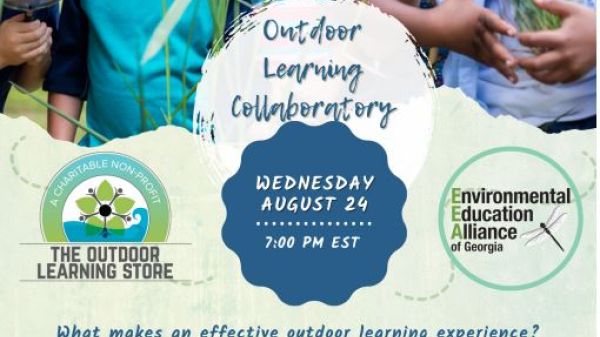 Author Heather McGhee and Dr. Gail C. Christopher discuss racism's role in creating barriers to nature and how we equitably move forward.
ABOUT THIS EVENT
What might racial healing look like for the movement to connect children and nature?
Hosted by the Children & Nature Network, join Dr. Gail C. Christopher and daughter, author Heather McGhee for a stirring conversation on the impacts of systemic racism seen in the distribution of parks, equitable access to green space, and support for outdoor learning opportunities. Two of today's most insightful and influential thinkers offer a powerful exploration of inequality and the lesson that generations of Americans have failed to learn: Racism has a cost for everyone—not just for people of color.
This program will not be recorded for public distribution or viewing on demand and is only available in real time. Pre-registration is required.
Speakers:
Heather McGhee: A renowned expert on the American economy, Heather McGhee is one of the most brilliant and influential thinkers exploring inequality today. Both her viral TED talk and her New York Times bestseller The Sum of Us: What Racism Costs Everyone and How We Can Prosper Together reveal the devastating true cost of racism—not just for people of color, but for everyone. McGhee holds a B.A. in American Studies from Yale University and a J.D. from the University of California at Berkeley School of Law. She is the Chair of the Board of Color of Change, the country's largest online racial justice organization, and serves on multiple other boards of trustees, including the Rockefeller Brothers Fund and Demos.
Dr. Gail C. Christopher: Dr. Gail C. Christopher is an award-winning change agent widely recognized for designing holistic strategies for social change. She is the former Senior Advisor and Vice President of the W. K. Kellogg Foundation and past Executive Director of The Institute for Government Innovation at the John F. Kennedy School of Government at Harvard University. She is the visionary for and architect of the WKKF-led Truth Racial Healing and Transformation (TRHT) effort for America, an adaptation of the globally recognized Truth and Reconciliation Commission (TRC) model. TRHT evolved from the decade long WKKF America Healing, racial equity and racial healing initiative. In 2017, Dr. Christopher launched the Maryland-based Ntianu Center for Healing and Nature. She is currently Chair of the Board of the Trust for America's Health, a Fellow of The National Academy of Public Administration, and serves on the Board of Directors for the Children & Nature Network.
This program is supported by the National Recreation and Park Association, National Park Service RTCA, PlayCore. With additional support from Blue Sky Funders Forum, Casey Family Programs, National League of Cities, Pisces Foundation, REI, and Youth Outside.