EcoLinks Conference 2021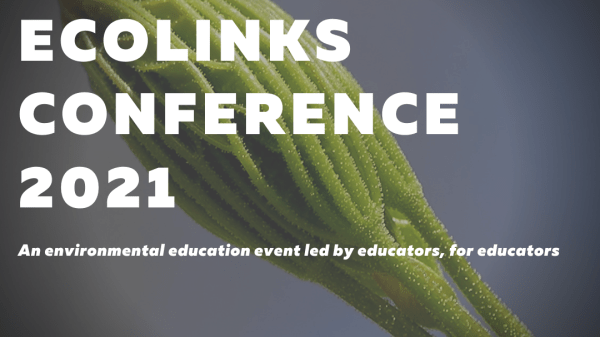 This year, OSEE is excited to be hosting our conference virtually over 2 days, Friday May 7th Saturday May 8th. EcoLinks is designed to build capacity for, and between educators in environmental education. EcoLinks offers a diverse menu of workshop and webinar experiences as pathways for building knowledge, scaling out comfort, connecting with peers, and implementing new learning in EE.
Small but Mighty
We're excited and grateful to be hosting a small but mighty menu of 10 workshops led by passionate and knowledgeable educators who represent organizations doing amazing work. On May 8th, we'll also provide time and spaces for small peer-to-peer reflections and networking in virtual "tea rooms".
Who is the conference for?
The conference is a welcome space for everyone. Content is curated for all formal & non-formal educators across all subjects, students, and anyone with a stake in environmental education. Participants can join for one particular workshop, a bundle of workshops, or plan to attend the whole experience. To make the conference as accessible as possible tickets are sliding scale, $0 or $1- $45 (+Eventbrite fee).
To learn more and register, visit: https://home.osee.ca/ecolinks-conference/.