Conservation Educators: Apply For NCEP Conservation Teaching and Learning Studio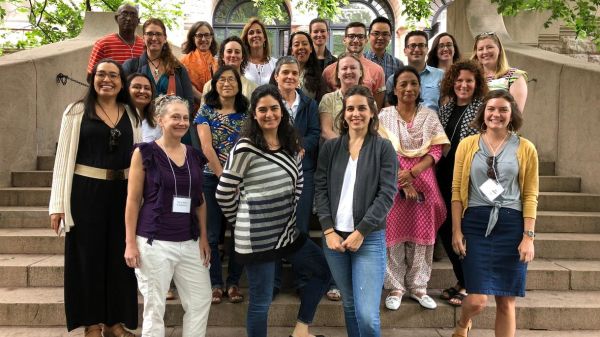 Join us at this year's Studio, where we will focus on how we can teach conservation while building an inclusive, collaborative culture in the classroom. Using active, student-centered, and evidence-based teaching approaches, we will consider our own teaching practices in a rigorous, reflective, and evaluative manner. The Studio will also provide resources, feedback, and time to work on small changes in your teaching and course design that can have big results in student learning. 
Details:
Theme: Learning to Collaborate and Collaborating to Learn: Bridging Boundaries in the Conservation Classroom
Location: American Museum of Natural History, New York, NY
About NCEP Studios:
The Network of Conservation Educators and Practitioners (NCEP)'s Conservation Teaching and Learning Studios convene small teams of post-secondary or university educators in intensive workshops to exchange teaching strategies, train in evidence-based pedagogical approaches, and develop teaching resources to be featured in the NCEP module collection. 
Learn more about previous Studios: https://www.amnh.org/research/center-for-biodiversity-conservation/convening-and-connecting/conservation-teaching-and-learning-studios.