World Environmental Education Congress 2024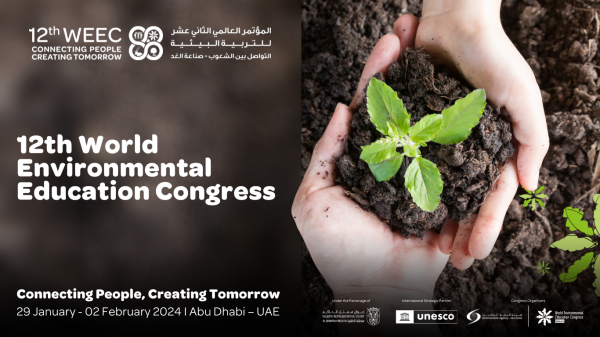 The 12th World Environmental Education Congress (WEEC) is taking place January 29–February 2, 2024, in Abu Dhabi, UAE. The theme is Connecting People, Creating Tomorrow.
The objectives of WEEC 2024 are:
Facilitating dialogue and collaboration
Enhancing youth and educating the public
Promoting the development of the environmental education sector
Providing a learning environment
Raising global awareness
The Call for Abstracts deadline has been extended to August 31, 2023. Submit across 10 themes. Abstract themes include:

Tackling the Triple Planetary Crisis: Climate Change, Pollution and Biodiversity Loss
Water, Food, Energy Nexus in Environmental Education
A Worldwide Community for Sustainability as the Goal
Promoting Collaboration and Learning Communities to Address Environmental Challenges
Outdoor and Place-based Learning in the Decade of Ecosystem Restoration
Efforts and Challenges in EE for Early Childhood Education
Aesthetics, Ethics, and Emotional Dimensions: The Role of Art and Design in EE
A Matter of Values and Cultural Diversity: Indigenous Knowledge and Culture
Artificial Intelligence and Smart Technologies
Environmental Education for a Sustainable Future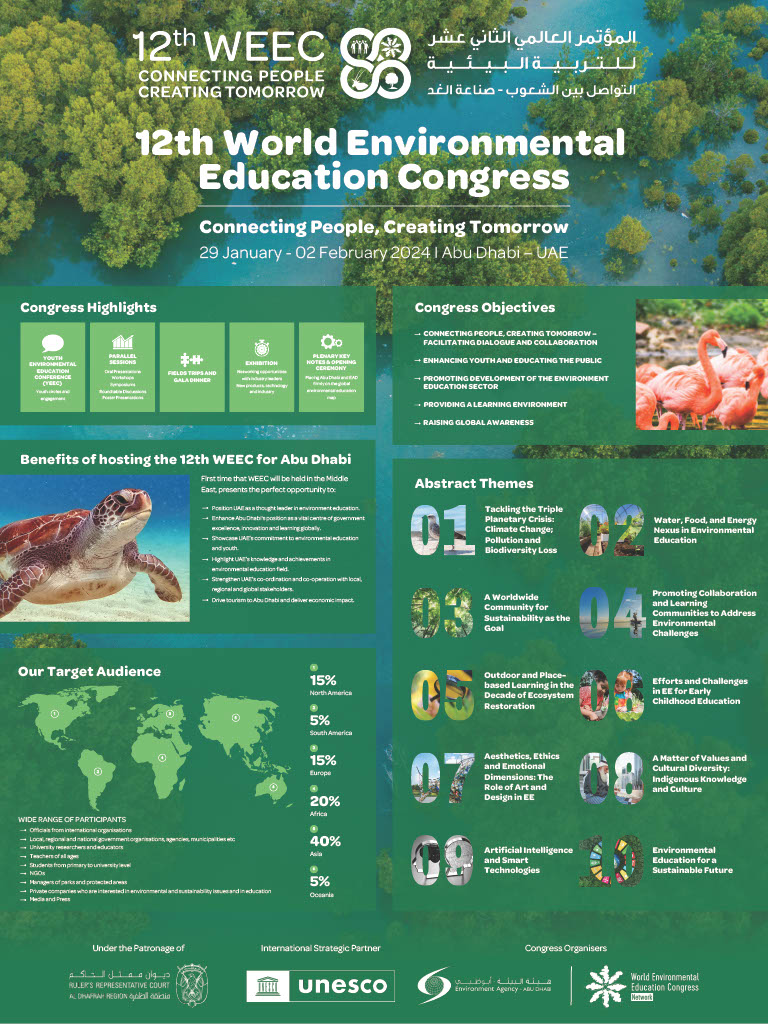 NAAEE is a partner of WEEC 2024.