Inventing Tomorrow Teacher Workshop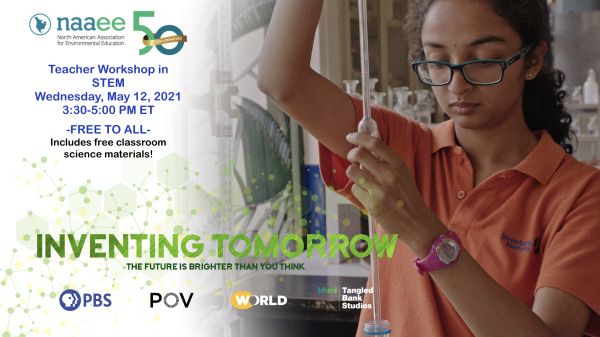 Wednesday, May 12, 3:30–5:00 PM ET - RECORDED
Speaker: Chris Skowronski, Inventing Tomorrow Ambassador
The Inventing Tomorrow Teacher Workshop equipped teachers with learning resources and video content, which are based on the Peabody Award-winning PBS film Inventing Tomorrow, for in-person or online learning centered on the exploration of environmental problems and the process of science. This 60-minute training empowered teachers to help students engage in collaborative work, participate in citizen science, and explore local issues in their community all while developing students' ability to think about the interconnected nature of Earth's systems. Participants in the Inventing Tomorrow Teacher Workshop were introduced to the learning modules, lessons, activities, and engaged with free tools available to them for teaching science. 
About Chris Skowronski
For 15 years, Chris Skowronski has been teaching biology and environmental science in the Metro Detroit Area. Currently, he is an instructor at Grosse Pointe North High School, where he has been for the last 11 years. Chris has been involved with several community projects ranging from Lake St. Clair watershed testing and community outreach to installing a rain garden on the school grounds and ensuring that Grosse Pointe North High School has been honored as a Michigan Green School for 10 years running. Chris has organized three 5K runs to raise money for the Children's Hospital of Michigan Foundation, focusing on cancer research and the Moross Greenway Project, which maintains a green space in the local area. He lives in Grosse Pointe, MI with his wife Krystyna and their two children, Anna and Luke.