Corals in the Classroom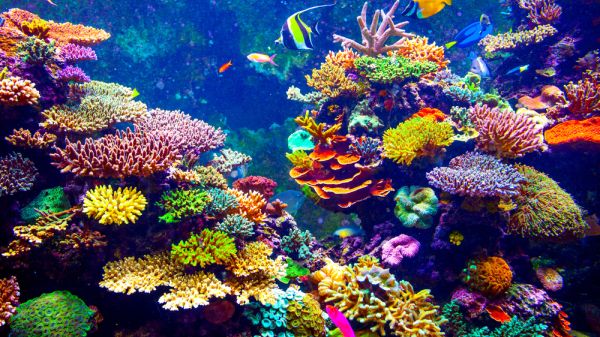 The National Aquarium and Khaled bin Sultan Living Oceans Foundation invite you to explore the underwater world of coral reefs by participating in this stimulating half-day workshop. Gain access to the KSLOF's Coral Reef Ecology Curriculum, hosted on a state-of-the-art online learning platform, containing free and innovative content including photos, videos, interactives, lesson plans, quizzes and more. Participate in hands-on activities from the Coral Reef Ecology Curriculum and learn how you can use coral reefs to teach about everyday topics, such as classification, mitosis, and symbiosis. Delve into the underwater world of coral reefs, as experts from the National Aquarium take you on a of National Aquarium's Blacktip Reef Exhibit.
This workshop is appropriate for middle and high school informal and formal educators. Refreshments will be provided. Make sure to bring an electronic device, preferably a computer.
Date: July 12
Time: 9:30 am to 12:30 pm
Maximum Participants: 30
Cost: The cost of the training will be free to educators; however, there will be a $15 registration fee per person, which will be returned after attending the workshop.
Registration Deadline: June 28