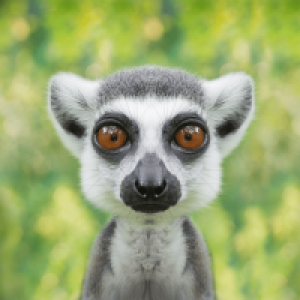 Alan Edwards
STEM Outreach Coordinator
EPA
Cincinnati, Ohio,
Interests
Aligned with NGSS, Citizen Science, Civic Engagement, Climate Change, Conservation, EE Certification, EPA Priority, Forestry, Justice, Equity, Diversity, and Inclusion, Natural Resources, Nonformal Education, Service Learning, Urban EE, Water
Alan just started at the U.S. EPA Office of Research and Development's Center for Environmental Soluntions and Emergency Response (CESER) as their new STEM Outreach Coordinator in January 2023. Building on over a decade of providing evironmental educaiton in the non-profit world, Alan will be bringing this experience to the development of a new outreach program at the EPA's CESER's HQ in Cincinnati, OH.
Read More

Alan was born and raised in Cincinnati, Ohio where his passion for the outdoors and environment was fostered through exploring nature with his family. He double majored in Environmental Science and History at Miami University in Oxford, Ohio. After graduation he served in the U.S. Peace Corps in Senegal, West Africa as an Agroforestry Extension Agent, training small scale subsistence farmers in more sustainable agriculture techniques. After the completion of his service, he returned to Cincinnati where he received his Masters in Community Planning from the University of Cincinnati's College of Design, Architecture, Art, and Planning. While pursuing this degree, he interned with Groundwork Cincinnati - Mill Creek where he was introduced to the environmental nonprofit community in the Greater Cincinnati area and more specifically the communities in and around the industrial Mill Creek Valley. This work was so impactful that it defined his career path to focus on helping marginalized communities. While at Groundwork Cincinnati - Mill Creek, Alan worked his way from Intern, to Field Work Manager, to Director of Education managing or helping to manage every aspect of the organization. In 2019, he and Tanner Yess co-founded a new, more regionally focused nonprofit, Groundwork Ohio River Valley. It was formed to address issues in green workforce development, community based climate resilience, and environmental justice. On a rapid growth trajectory, Groundwork Ohio River Valley now manages the nation's largest youth green workforce program while also spearheading their Climate Safe Neighborhood Program, which empowers residents to advocate for their communities climate resilience through action. These experiences helped solidify his passion for the environment, underserved youth's access to opportunities, and the empowerment of marginalized communities in the fight against climate change. In his spare time, Alan is an avid long distance runner, gardener, as well as a devoted husband and father.