Hope and Resilience in Lubumbashi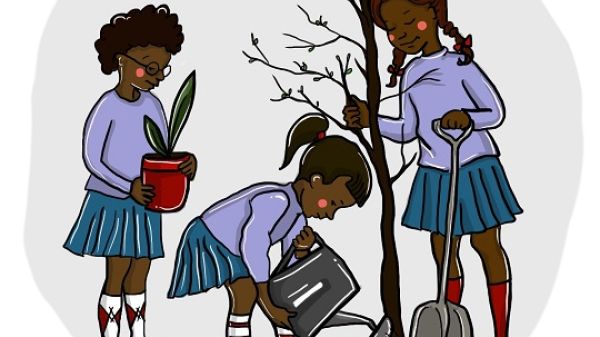 Back in January 2020, Congo Environnement et Nature (CEN) received a Changemaker grant from the North American Association for Environmental Education (NAAEE) to support the environmental education and reforestation project in 40 schools across Lubumbashi. We educated children and planted trees. We evaluated the whole process by using a questionnaire and an interview. The results were satisfying.
80% of the children answered correctly and later on, 50% of them brought up fruit seeds for our organization and 30% planted trees at home.
This project has led us to extend our nursery for more efficiency and effectiveness in local tree plantings.
Our nursery is located in an area with constant water shortages. The water shortage was the leading cause of initiating a water catchment project back in September–October 2021 up to December 2021. However, the borehole was not operating due to a lack of electricity. 
We urgently needed a generator.
With the help of the Project NightFall, we were able to purchase a generator in January 2022 and then proceeded with the project. 
The whole neighborhood was pleased and overjoyed as we shared the water for the nursery with the neighborhood as well. Currently, we've been helping more than 50 families with clean water on a daily basis.
So far we've transplanted 3,000 trees from our small nursery, and we've planted 5,000 local fruit seeds (ALBIZYA, PARINARI CURATELIFOLIA, and STRYCHNOS). We're aiming to increase the plantation of trees to 50,000 to 100,000 a year.
Read more about this story on CEN's blog.